Preparation Time: 13 minutes
Cooking Time: 20-25 minutes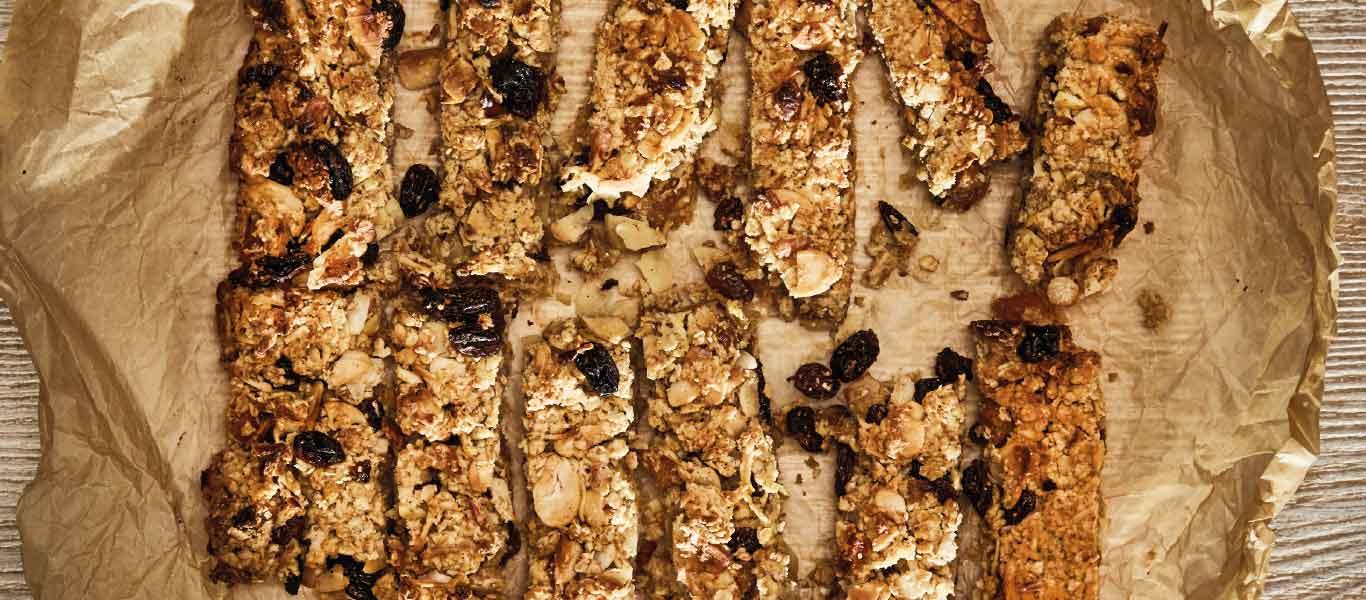 Ingredients
25g maple syrup
25g soft brown sugar
30g salted butter
30g sultanas
30g dried apricots, chopped
40g flaked almonds
110g oats
½ tsp ground cinnamon
1 sweet eating apple, such as Pink Lady, grated
1 tbsp wholemeal flour
60ml skimmed milk
Method
Preheat the oven to 200°C, 180°C Fan, Gas Mark 6.

Line a small baking tray (about 18cm square) with baking paper.

Measure into a small pan the butter, sugar and syrup. Stir over a low heat until smoothly melted together.

Add all the remaining ingredients into a large bowl and stir in the sugar mixture.

Scoop the mixture onto the prepared baking tray and smooth down with the back of a spoon.

Place in the middle of the oven and bake for 20-25 minutes until the top is golden all over.

Remove from the oven, and using the baking paper, carefully lift off the tray. Slice into 12 bars while still warm.