Preparation Time: 10 minutes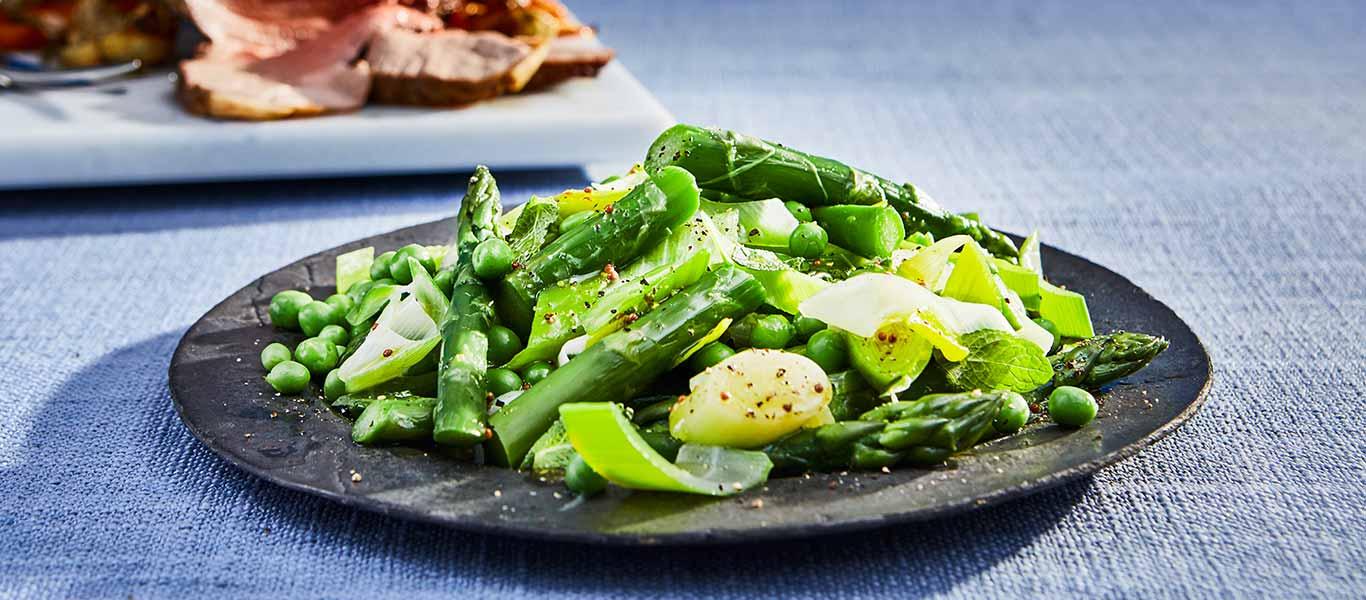 Ingredients
1 x 250g bunch asparagus spears
1 leek
250g frozen peas
sprig of mint plus small bunch mint leaves
1 tsp grainy mustard
1 tbsp cider vinegar
1 tbsp runny honey
4 tbsp olive oil
freshly ground black pepper
Method
Trim the asparagus and cut into thirds. Trim the leek and remove the outer leaf. Cut into thin slices and wash to remove any grit.

Bring the water to the boil in a steamer pan. Add the peas and sprig of mint. Place the asparagus and leeks in the steamer basket and place on top of the peas. Cover with the lid and steam for 5 minutes, or until al dente.

Meanwhile mix the mustard, vinegar, honey and olive oil together until combined.

Drain the peas and remove the mint sprig. Tip into a warmed serving dish. Mix with the asparagus, leeks and mint leaves. Spoon over the dressing and mix again. Season with pepper. Serve straight away.