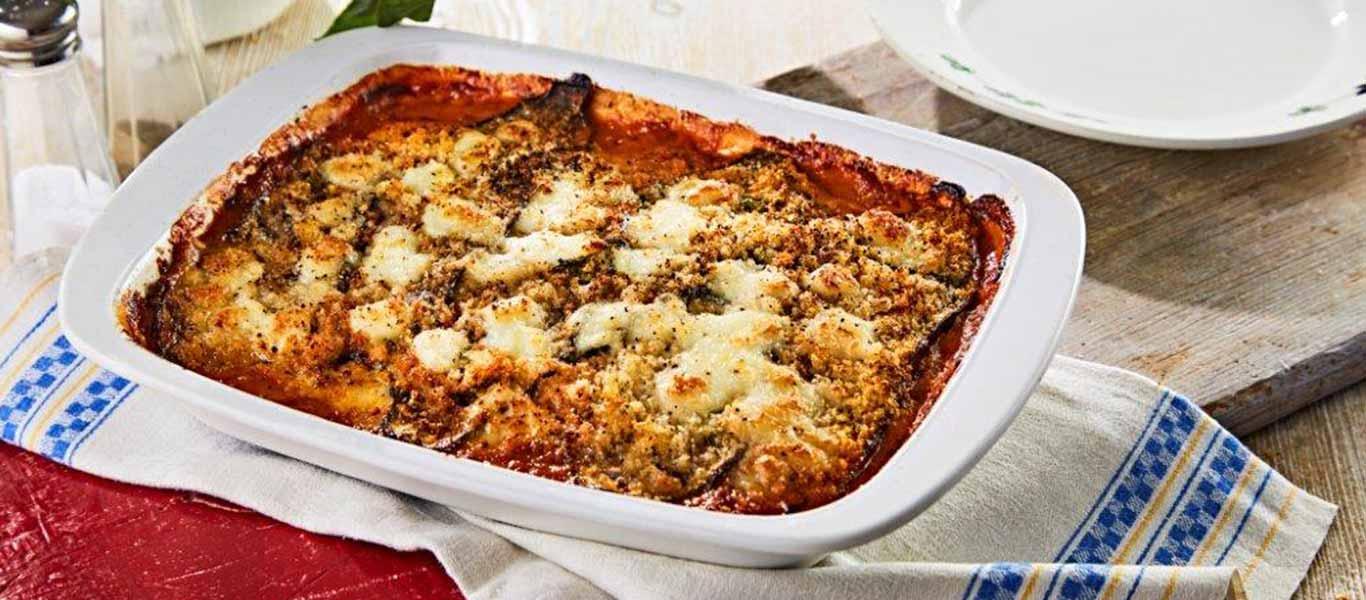 Ingredients
2 large aubergines, sliced thinly lengthways
3 tbsp olive oil
sea salt and freshly ground black pepper
660g ready made tomato and basil sauce
75g fresh breadcrumbs
50g parmesan, finely grated
1 bunch basil, leaves picked
3 mozzarella balls, drained and cut into small dice
crusty bread, to serve
green salad, to serve
Equipment
Griddle pan
Medium ovenproof dish
Salad bowl
Board for bread
Method
Preheat the oven to 180°C, 160°C Fan, Gas Mark 4.

Heat a griddle pan until hot. Brush the sliced aubergine with the olive oil then griddle on both sides in batches, until coloured and just tender. Remove and set aside.

When all the aubergine has been griddled, spoon a layer of sauce into a medium ovenproof dish then top with a layer of aubergine.

Mix the breadcrumbs and parmesan together in a bowl, and season well.

Scatter over the aubergine, then add the basil and mozzarella, then repeat the layers until all the ingredients are used.

Place on a tray in the oven and bake for 20-25 minutes until golden and bubbling.

Serve with some crusty bread and a salad.