Preparation Time: 10 minutes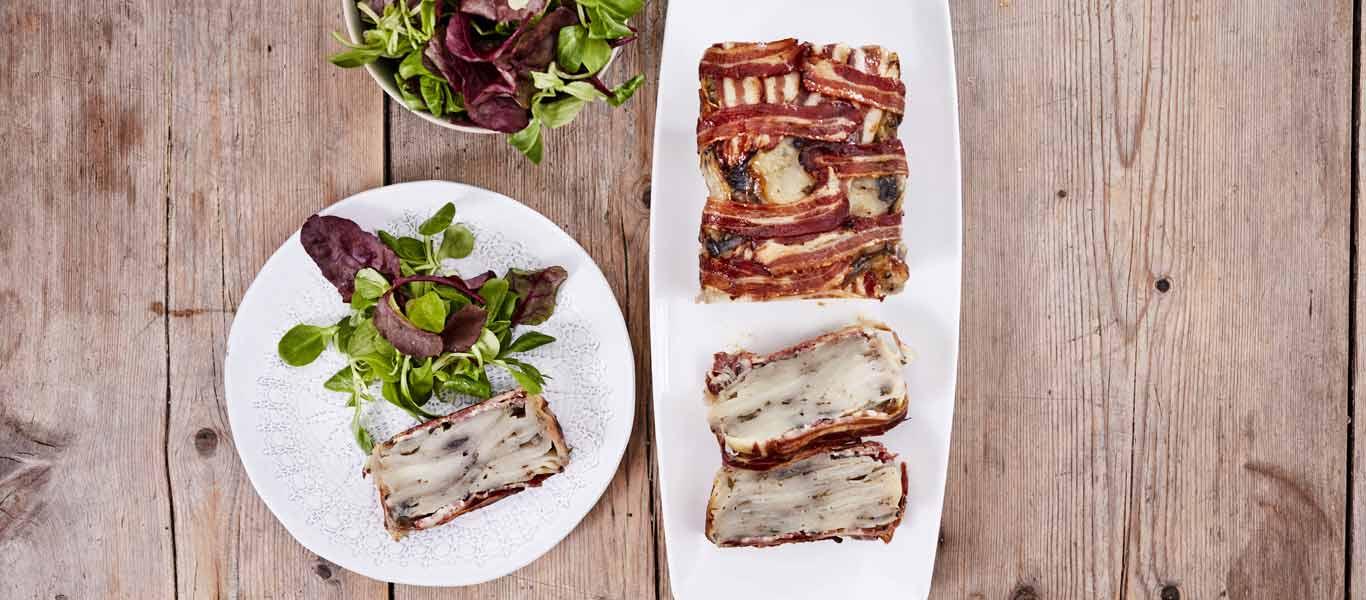 Ingredients
16 slices streaky bacon
1kg floury potatoes, scrubbed and sliced thinly into rounds
1 red onion, finely sliced
1 tbsp finely chopped thyme
Sea salt and freshly ground black pepper
1 bag mixed salad leaves
Method
Preheat the oven to 190°C, fan 170°, gas mark 5.

Line a 1kg loaf tin with the streaky bacon, overlapping the slices in the base a little and leaving about 5cm of it falling over the edge of the tin on each side.

Layer the potatoes, red onion and thyme into the lined tin, seasoning with salt and pepper as you go until the tin is over full – it will stick out a little above the tin but this will compress down as it cooks.

Fold the bacon slices over to cover the top then press down lightly.

Cover the tin with foil, making sure it's secure all the way around and place onto a tray.

Bake for 1 hour until the potatoes are nearly tender. Remove the foil and bake for another 15 minutes until the bacon is crispy and the potatoes tender.

Remove and allow to cool in the tin for at least 15 minutes, then serve straightaway with salad or leave to cool to room temperature.