Preparation Time: 20 minutes
Cooking Time: 30-35 minutes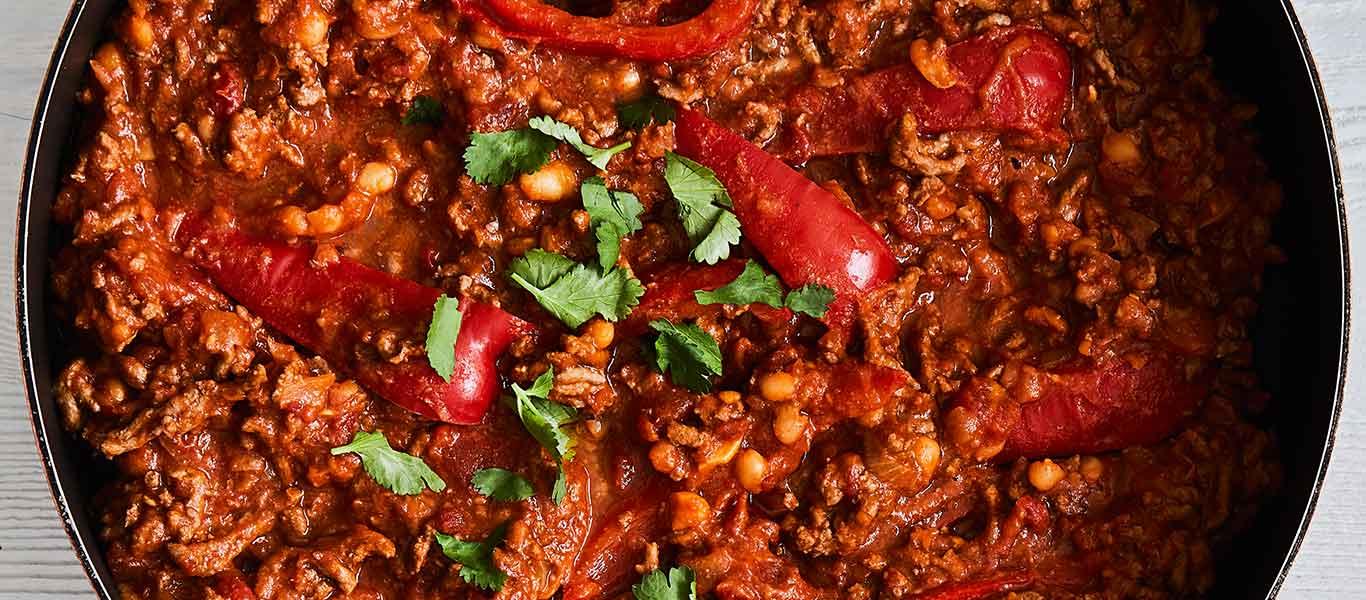 Ingredients
1 tbsp sunflower oil
1 onion, peeled and finely chopped
1 garlic clove, peeled and finely chopped
1 red pepper, de-seeded and sliced
1-3 tsp chilli powder, depending on how hot you like it!
pinch chilli flakes
500g beef mince
1 x 400g tin chopped tomatoes
1 x 415g tin baked beans
small bunch coriander, chopped, optional
salt and freshly ground black pepper
serve with rice, grated cheddar cheese and yogurt
Method
Heat the oil in a large non stick frying pan. Add the onion, garlic and pepper and fry for 2-3 minutes on a medium heat, or until just starting to turn brown. Add the chilli powder and chilli flakes and stir continuously for 1-2 minutes.

Add the mince and stirring continuously, cook until browned all over and all the liquid has evaporated, this will take about 5-7 minutes. Add the tomatoes. Swirl the empty tin with cold water until 3/4 full. Add to the mince and tomatoes and give a good stir. Tip in the baked beans and stir again. Bring to the boil, reduce the heat and simmer for 20-25 minutes. If it starts to look dry add a splash of water.

Meanwhile, just before the end of cooking time, cook the rice according to pack instructions. Stir the coriander, if using, through the chilli and season to taste. Serve the chilli with the rice, grated cheddar and yogurt.