Preparation Time: 20 minutes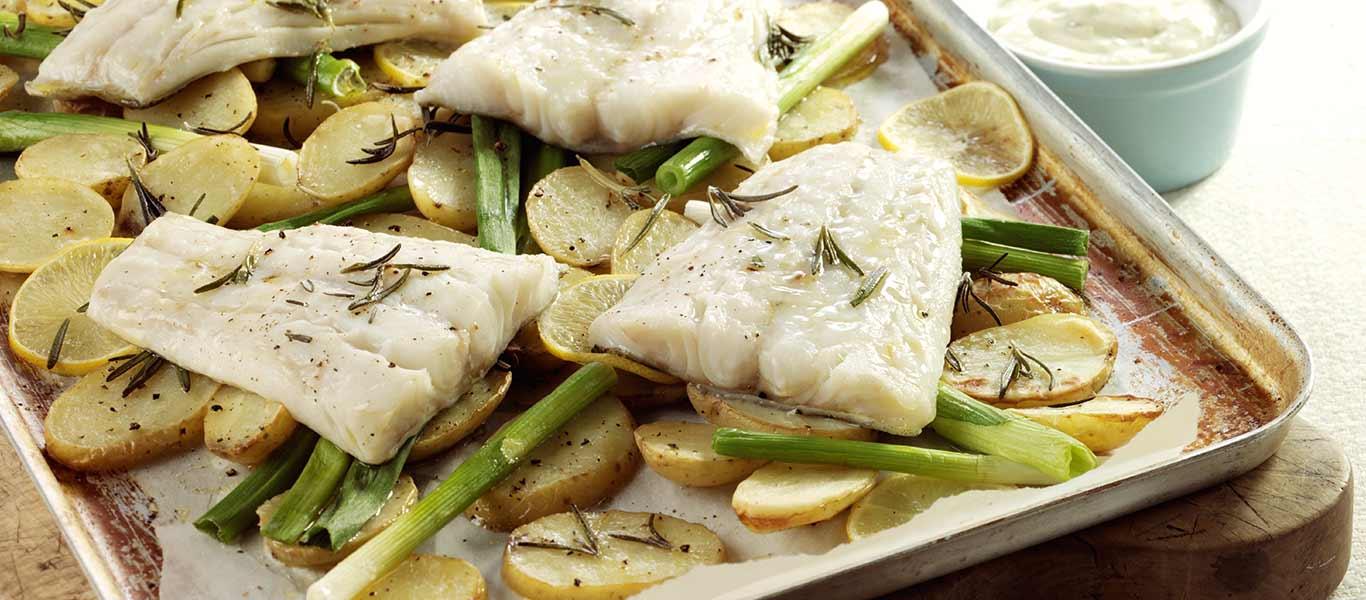 Ingredients
4 cod fillets
400g new potatoes, sliced in half
8 spring onions, sliced in half
2 rosemary sprigs
2tbsp olive oil
½ lemon, cut into slices
200g frozen garden peas
Serving suggestion
frozen peas and tartar sauce
Method
Pre-heat your oven to 200°C / Fan180°C / Gas Mark 5.

Take a large roasting tray, add a layer of sliced potatoes, drizzle over 1 tbsp of the olive oil and cook for 10 minutes or until the edges start to brown.

Remove from the oven add the spring onions, rosemary and lemon slices.

Lay the fish on top of the potatoes and drizzle over the last of the olive oil, season with a little salt and pepper and put back into the oven for a further 10 minutes.