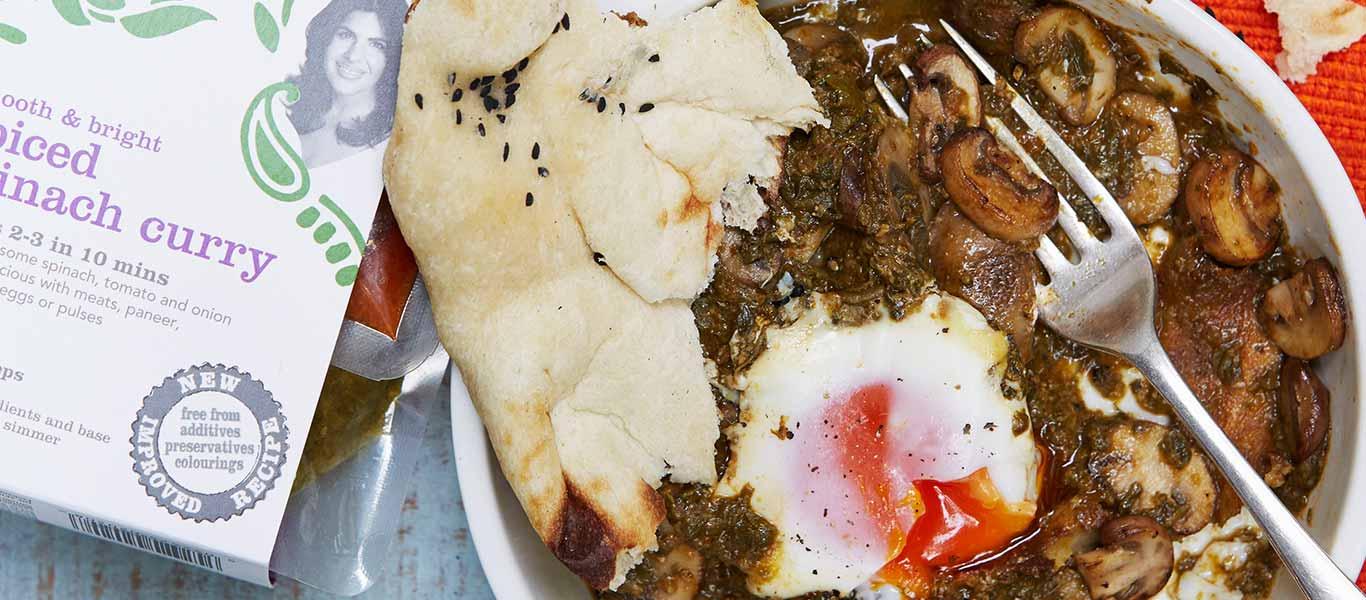 Ingredients
1 packet the Spice Tailor Spiced Spinach curry
2 tsp oil
150g chestnut or button mushrooms, cleaned and thickly sliced
3 large eggs
2-3 slices crusty bread or day old naan (depend on size, they need to cover the base of the ovenproof dish)
Salt and black pepper to taste
Single cream (optional)
Method
Heat the oil in a non-stick frying pan. Add the mushrooms and saute until golden brown. Pour into a bowl. Add the spinach main sauce and 2 tbs. of the tomato base sauce (reserve the rest of the spices for adding to a soup or a curry). Heat through until bubbling away. Add the mushrooms back in and bring back to a boil.

Meanwhile, toast the bread so it is a little crusty and hard on the edges. Place in a small ovenproof dish, pour the spinach and mushrooms on top. Pour over a little single cream at this stage if you like. Make little dips in the sauce where the eggs can go. Crack the eggs straight on top, season lightly with some pepper and place in the hot oven. Bake until the whites are set, around 10-15 minutes.

Serve hot straight from oven.