Preparation Time: 20 minutes
Cooking Time: 25 minutes, plus 30 minutes cooling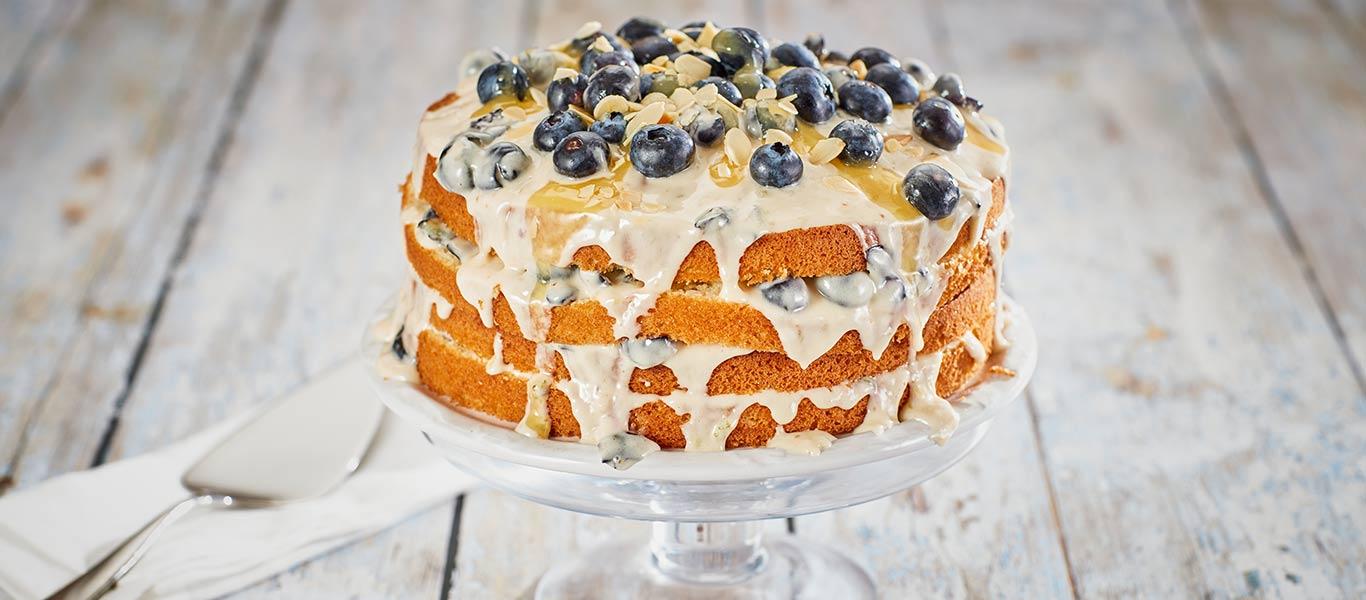 Ingredients
1 x 425g Betty Crocker velvety vanilla cake mix
3 medium eggs
90ml light olive oil
1 x 400g Betty Crocker Buttercream vanilla icing
200g lemon curd
300g blueberries
Nutrition
Calories column
Fat column
Saturates column
Sugars column
Salt column

Calories
406

per serving

20%

%GDA

Fat
15g

per serving

21%

%GDA

Saturates
5g

per serving

25%

%GDA

Sugars
51g

per serving

57%

%GDA

Salt
0.70g

per serving

12%

%GDA
Method
Preheat the oven to 180°C, fan 160°, gas mark 4. Grease and line 2 x 20cm cake tins.

Tip the cake mix into a large bowl, add the eggs, vegetable oil and 180ml water.

Whisk for 2-3 minutes until totally smooth.

Divide evenly between the cake tins and place in the oven to bake for 20 minutes until golden brown and risen. To check the cake is baked, press gently in the centre of the cake and it should spring back, or insert a skewer and it should come out cleanly.

Remove and allow to cool for 10 minutes before removing from the tin. Transfer to a cake rack to cool totally.

Meanwhile, tip the buttercream vanilla icing into a bowl, add half the lemon curd and 2/3 of the blueberries and stir to combine – it doesn't matter if they break up a little.

Slice each cooled cake in half horizontally.

Layer one piece onto a cake stand and top with a quarter of the icing mixture, then layer a second piece of cake on top with another quarter of icing over that. Repeat until you have 4 layers of cake and icing.

Top with the remaining blueberries and a drizzle of lemon curd over the top.

Cut into wedges to serve.