Preparation Time: 10 minutes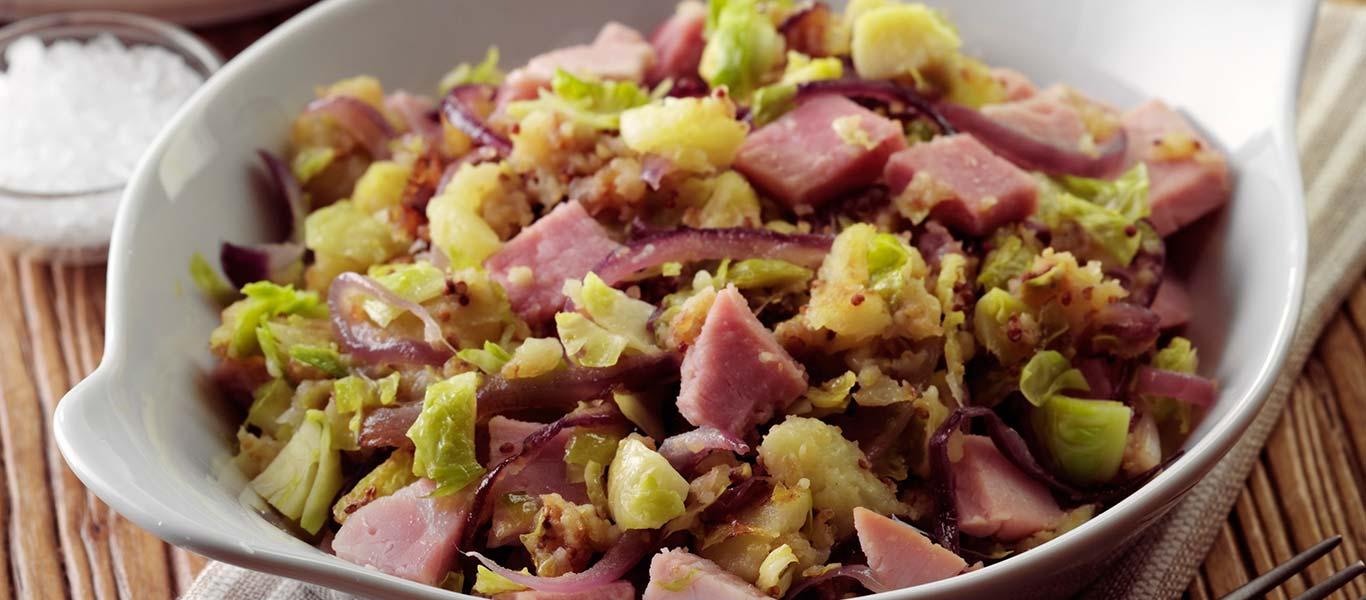 Ingredients
3 tbsp olive oil
250g red onions, peeled and thinly sliced
500g boiled potatoes, roughly chopped or crushed
250g cooked Brussels sprouts, chopped
Salt and black pepper
250g thickly sliced ham, chopped
1 tbsp wholegrain mustard
Method
Heat half the oil in a large frying pan, add the onions and cook over a gentle heat for about 10 minutes or until softened. Remove from the pan and set aside.

Add the remaining oil to the pan, tip in the potatoes and fry over a fairly high heat until starting to brown, turning them over regularly with a large spoon or spatula. Stir in the chopped sprouts and season with salt and black pepper.

Cook for 5 minutes, stirring occasionally, then add the ham and mustard and return the onions to the pan. Fry for a further 5 minutes until everything is piping hot. Serve at once.