Preparation Time: 5 minutes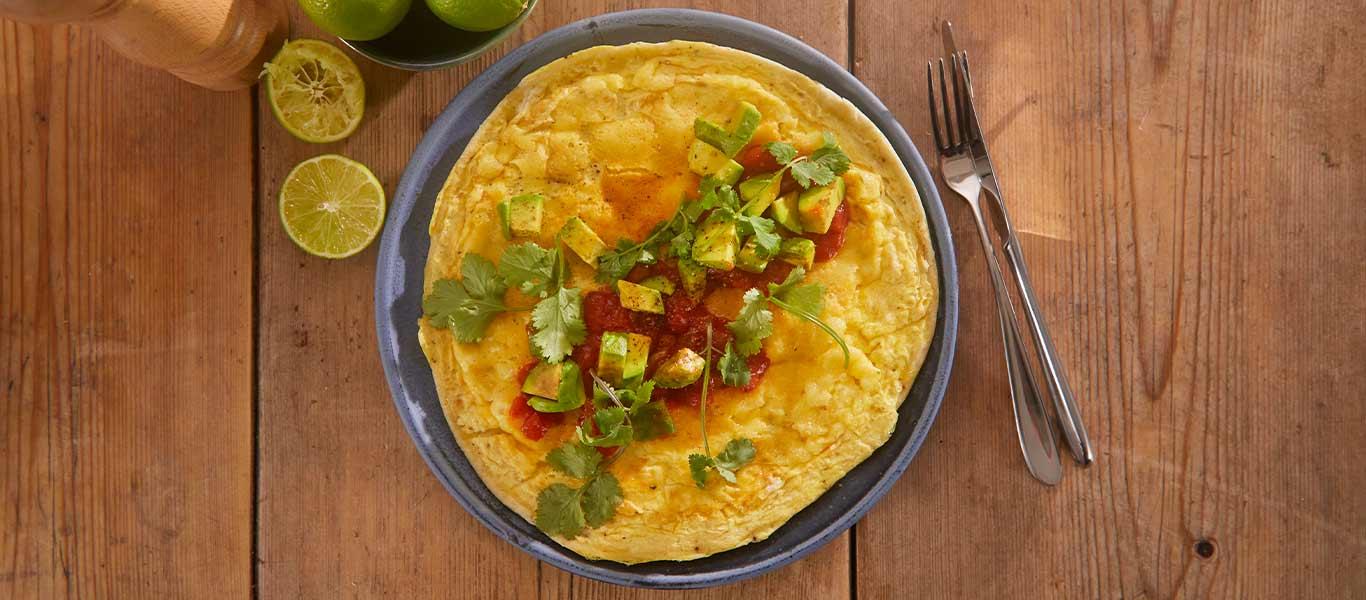 Ingredients
45g grated mature cheddar cheese
2 eggs, beaten
1 medium wrap
2 tbsp Doritos tomato salsa
½ avocado, stoned, peeled and roughly chopped
½ lime, juiced
1 small handful coriander sprigs
Freshly ground black pepper
Method
Heat a medium non-stick frying pan until hot. Scatter the cheese over the base of the pan, making an even disc the same size as the wrap.

Cook until melted and bubbling. Pour the beaten egg over the cheese then lay the wrap on top – you want to cook the egg until golden brown and sticking to the wrap.

Flip the wrap over and fry for another minute or two until the wrap is toasted.

Remove to a serving plate then top with the salsa, avocado, lime and coriander. Season with black pepper and serve straightaway.