Preparation Time: 20 minutes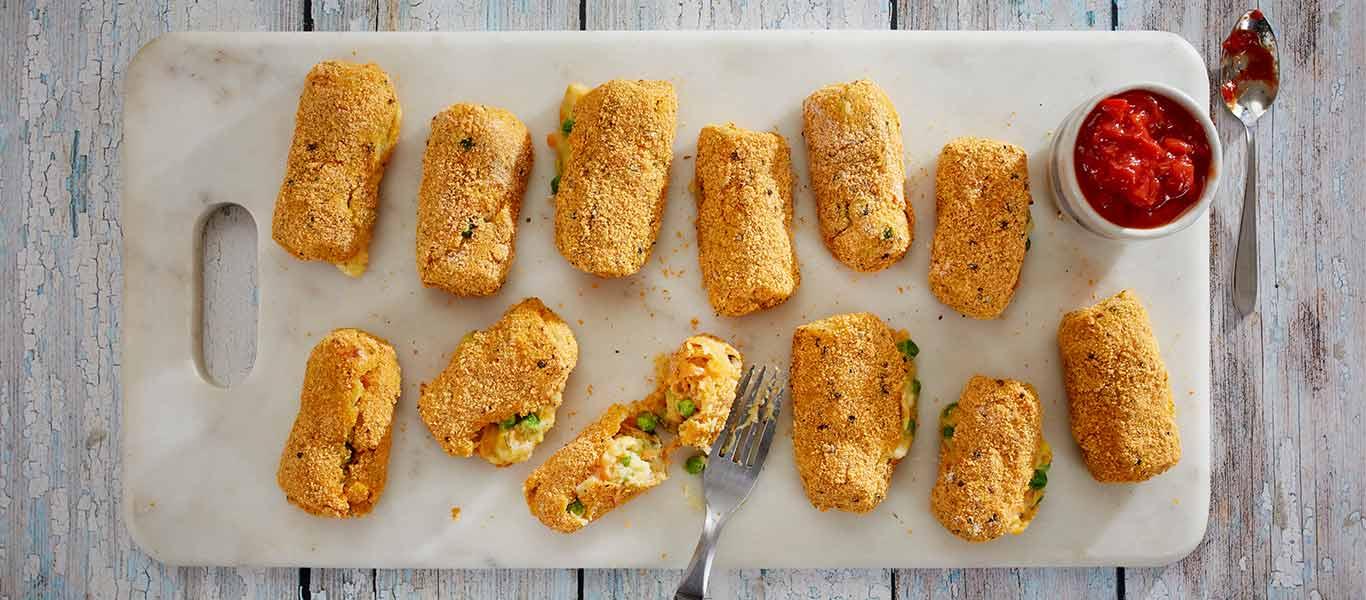 Ingredients
400g Mash Direct colcannon/bubble and squeak
2 medium carrots, peeled and grated
120g frozen peas, defrosted
Freshly ground black pepper
80g mature cheddar cheese, grated
50g plain flour
Sea salt and freshly ground black pepper
2 eggs, beaten
75g Southern Fried breadcrumbs, or natural dried breadcrumbs mixed with ¼ tsp paprika + ¼ tsp dried mixed herbs
1 x 300g Doritos Mild Salsa
Method
Preheat the oven to 200°C, fan 180°C, gas mark 6.

Tip the colcannon/bubble and squeak into a bowl, add the grated carrot and peas and mix well, using your hands to squish everything together.

Add the grated cheese and season with plenty of black pepper.

Taking spoonfuls of the mix, form little cylinders about 6cm long, and 2.5cm wide.

Tip the flour, eggs and breadcrumbs into separate bowls and season with a little black pepper.

Dip each cylinder into the flour to coat totally, then the egg and finally the breadcrumbs, making sure each layer covers the cylinder.

Set onto a baking tray lined with parchment paper, then repeat with the remaining mix.

Place in oven for 15-20 minutes until hot through and crispy.

Serve straightaway with salsa.