Preparation Time: 20 minutes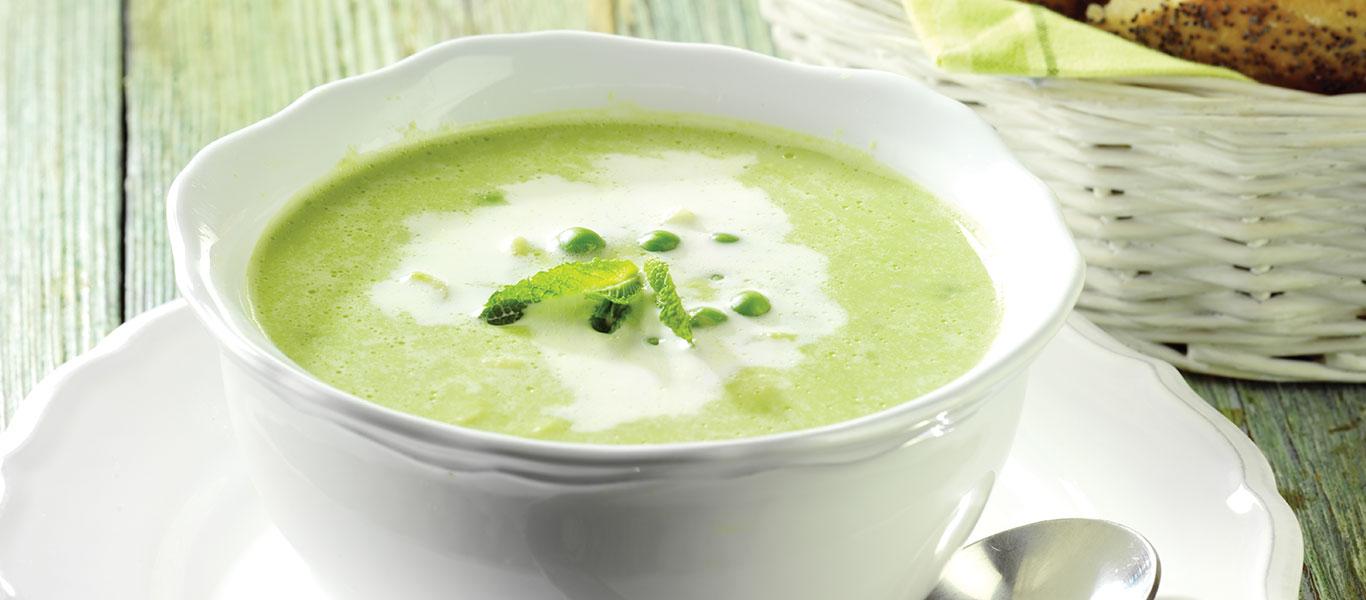 Ingredients
50g (2oz) butter
2 shallots, peeled and finely chopped
450g (1lb) fresh peas, shelled weight
900ml (1½pt) vegetable or chicken stock
150ml (¼pt) single cream
2tbsp finely chopped fresh mint
To garnish:
8tbsp single cream
Small mint leaves
Salt and freshly ground black pepper
A few cooked peas, for decoration
Method
Heat the butter in a large pan and fry the shallots over a gentle heat until softened but not browned. Add the peas, pour in the stock and bring to the boil. Cover the pan and simmer for 20 minutes.

Remove the pan from the heat and purée the peas, shallots and their cooking liquid in several batches in a food processor or liquidizer. Pour into a bowl and leave to cool completely.

Stir in the half the cream, season with salt and pepper and finally stir in the mint. Chill well before serving garnished with a swirl of cream and small mint leaves.