Preparation Time: 10 minutes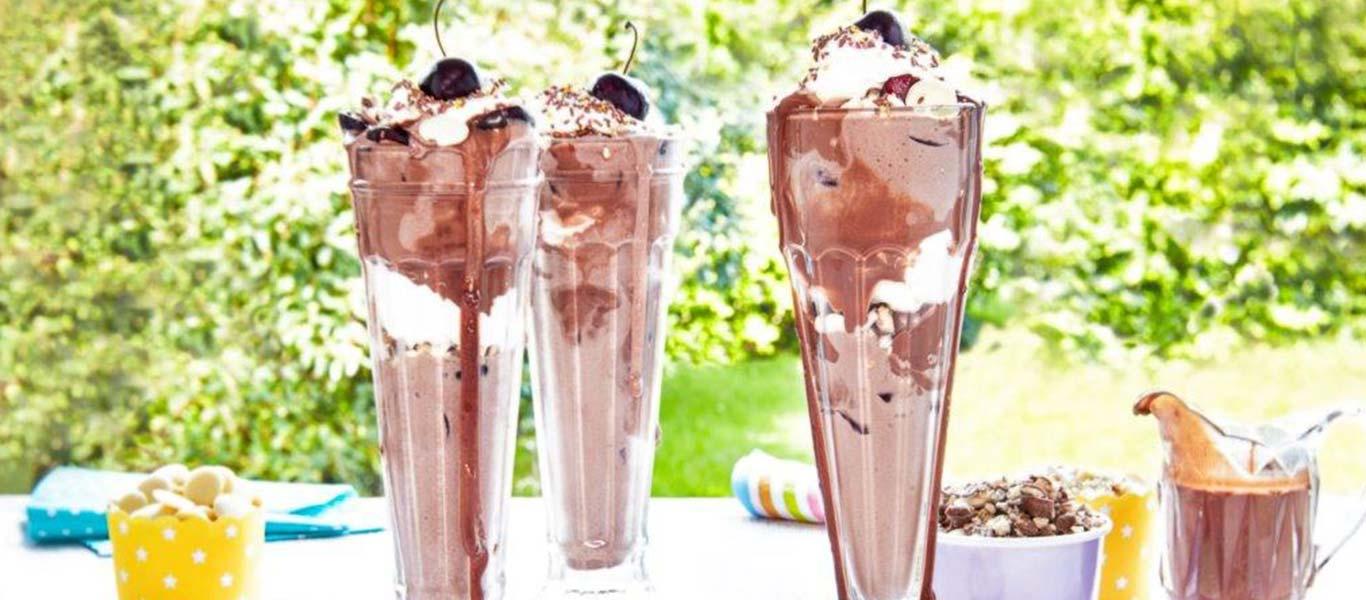 Ingredients
500ml double cream
150ml milk
200g dark chocolate, finely chopped
500g chocolate ice cream
100g roasted chopped nuts
24 cherries, stoned and halved
1 small bag Maltesers, lightly crushed
1 small bag white chocolate buttons
2 tbsp assorted sprinkles
Equipment
Medium saucepan
Medium mixing bowl
Sundae glasses x 4
Small serving jug for chocolate sauce
Method
Put 300ml of the double cream and the milk into a medium saucepan and heat.

When it´s just simmering, add the chopped chocolate and whisk quickly, then remove from the heat. Keep whisking until the sauce is smooth then set aside to cool slightly.

Whisk the remaining double cream to soft peaks.

Divide half the chocolate ice cream between 4 sundae glasses then top with the roasted nuts, stoned cherries, some crushed Maltesers, white chocolate buttons, a drizzle of chocolate sauce and a dollop of whipped cream.

Repeat with another layer of ice cream and all the toppings, finishing with a drizzle of just warm chocolate sauce.