Preparation Time: 10 minutes
Cooking Time: 1 hour (Chilling Time)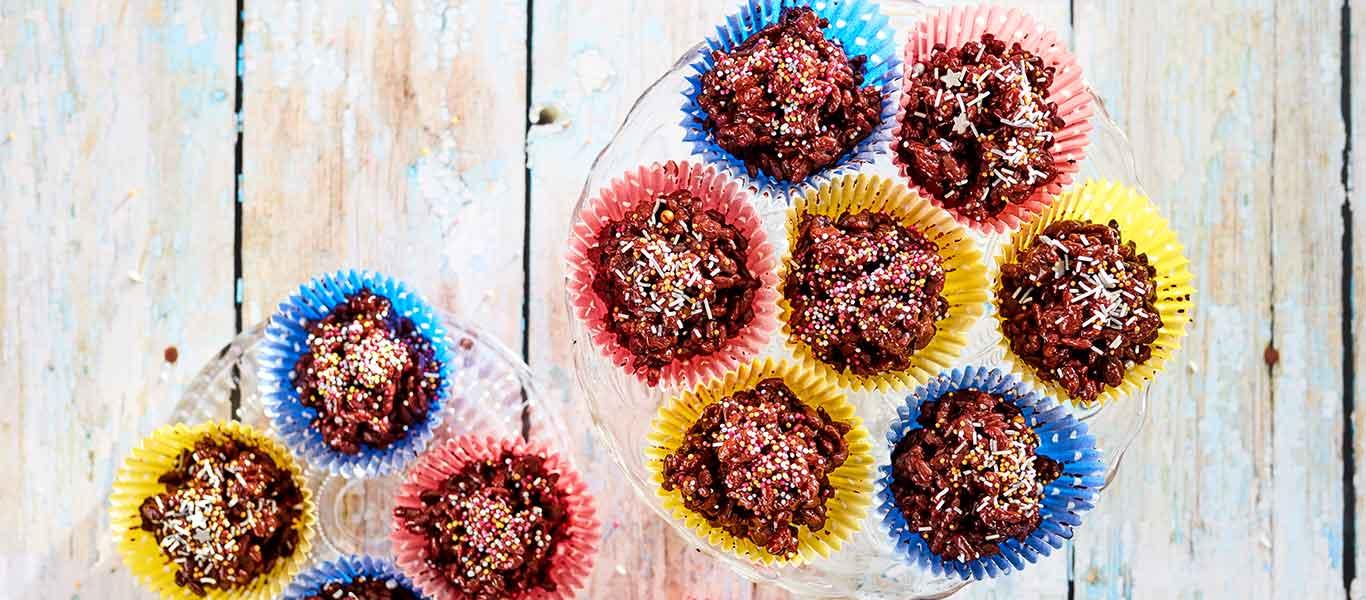 Ingredients
150g dark chocolate, roughly chopped
50g butter, roughly chopped
2 tbsp golden syrup
150g coco pops
3 tsp sprinkles
Method
Line a 12 hole bun tin with cupcake cases.

Tip the chocolate into a heatproof bowl then add the butter and golden syrup. Set over a pan of simmering water and heat until nearly melted.

Remove and stir until smooth then tip in the coco pops and mix well.

Divide between the cupcake cases, pressing down gently with the first spoonful then gently piling the rest on top – you want it to tower above the case.

Scatter the sprinkles over the top then place in the fridge for 1 hour until set.

Best kept in the fridge if hot outside!