Desserts Chocolate Twisted Croissant Loaf
---
Preparation Time: 10 minutes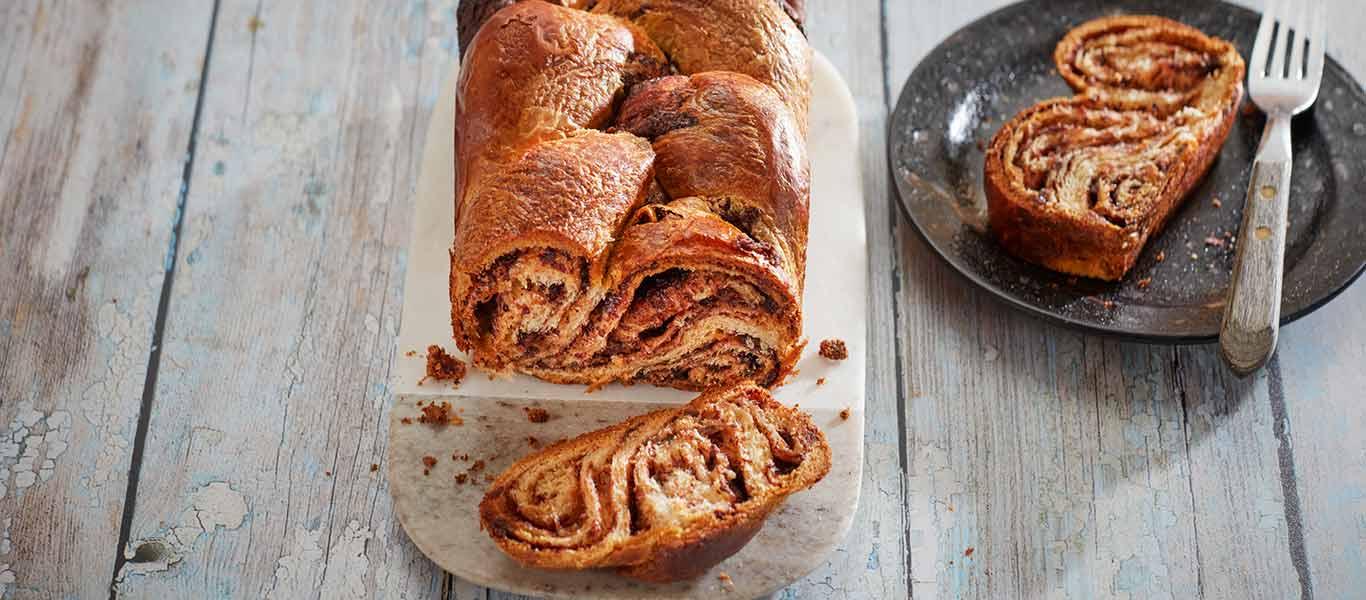 Ingredients
1 x 350g Jus Roll Croissant Ready to Bake Dough
150g chocolate hazelnut spread
½ egg, beaten
Method
Preheat the oven to 190°C, fan 170°C, gas mark 5. Grease and line the base of a 1kg loaf tin.

Unroll the croissant dough onto the work surface horizontally in front of you. Divide into 3 equal pieces – 2 croissant triangles per rectangle. Divide The chocolate hazelnut spread between the 3 pieces and spread to cover them.

Starting at the short edge of each piece, roll the dough into a pinwheel then stretch each of the rolls slightly.

Plait the 3 rolls over each other to produce a plait, folding the ends in. Place into the loaf tin and brush the top with the beaten egg.

Place into the oven to bake for 45 minutes until risen, golden brown and cooked through.

Allow to cool for 10 minutes then serve.