Preparation Time: 5 minutes
Cooking Time: 5 - 8 minutes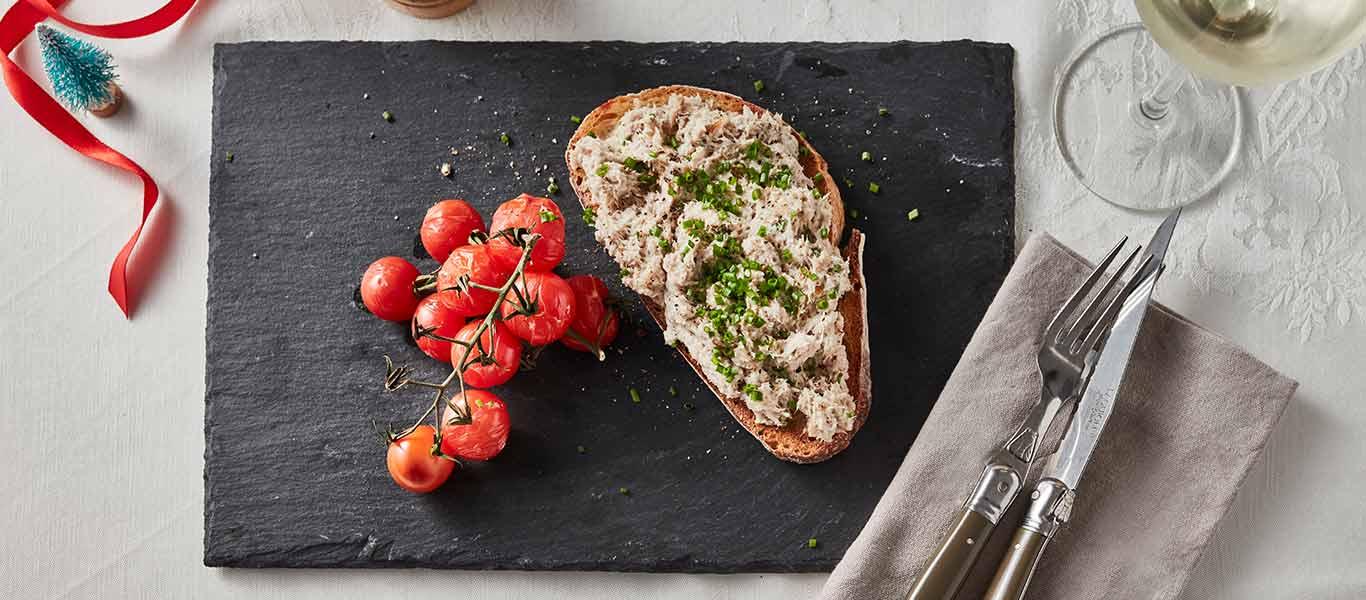 Ingredients
150g smoked mackerel, skinned and flaked
2 tsp horseradish sauce
2 tbsp crème fraiche
Sea salt and freshly ground black pepper
2 tsp finely chopped chives
150g cherry tomatoes on the vine
2 thick slices sourdough bread
Method
Preheat the grill to medium high.

Place the mackerel, horseradish and crème fraiche into a food processor.

Add salt and black pepper and half the chives and pulse until just combined enough to hold together – you don't want it to turn into a thick paste.

Set to one side then place the tomatoes and bread under the grill. Grill until the bread is golden then turn over and grill until golden – the tomatoes should be hot through and tender by then. If not, remove the bread and continue to grill the tomatoes until tender.

Spread the pate over both pieces of bread. Serve with the tomatoes alongside, and the rest of the chives over the top. Finish with some black pepper.