Desserts Cinnamon Plum Yorkshire Pudding
---
Preparation Time: 10 minutes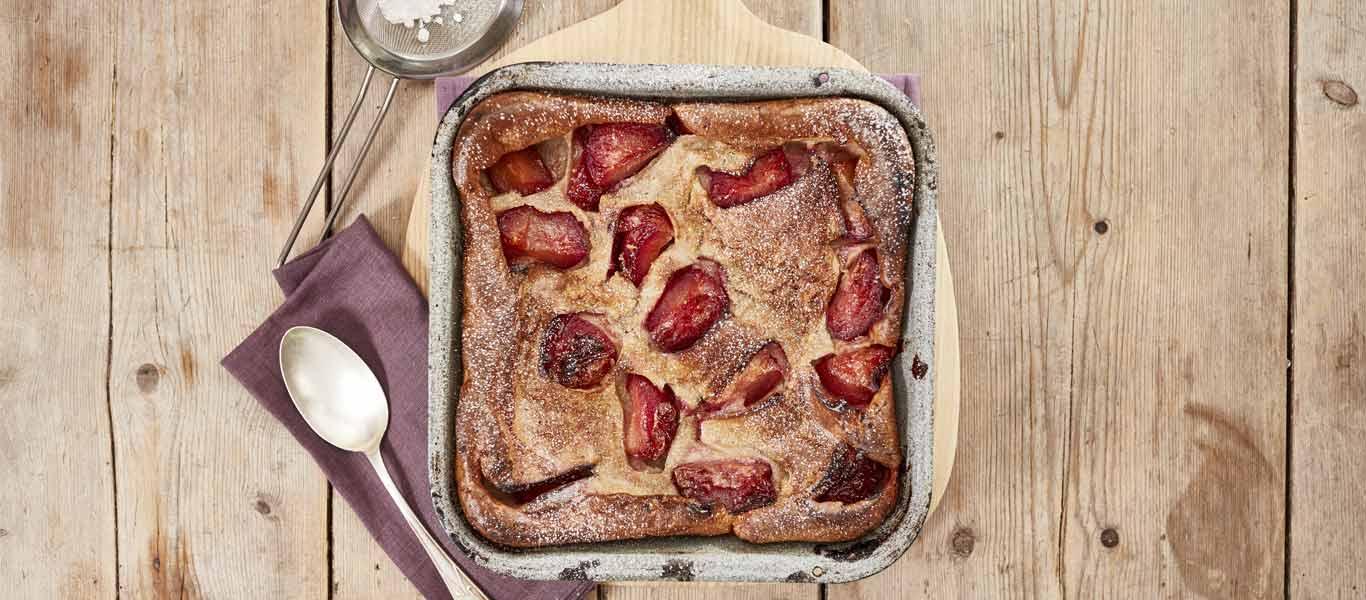 Ingredients
8 plums, halved and stoned
2 tbsp sunflower oil
100g caster sugar
150g plain flour
1 tsp ground cinnamon
1 lemon, zested and juiced
4 eggs
200ml semi skimmed milk
Icing sugar, to garnish
200ml single cream, optional
Method
Preheat the oven to 220°C/fan 200°C/gas mark 7.

Tip the plums into a large roasting tray then scatter the oil and ¼ of the sugar over the top. Place in the oven for 10 minutes while you make the batter.

Tip the flour, caster sugar, cinnamon and lemon into a large bowl and whisk to combine.

Make a well in the centre and crack the eggs into it, then add the milk and whisk, starting in the centre and making your way out to the outside, until the batter is thick and smooth. (You can do this up to 24 hours in advance of baking the dish).

Pull the tray out of the oven and pour the batter into it, trying not to pour it over the plums.

Return to the oven to bake for 25 minutes until the Yorkshire is risen and golden brown.

Serve straightaway with a dusting of icing sugar and a little cream.