Preparation Time: 30 minutes (plus cooling)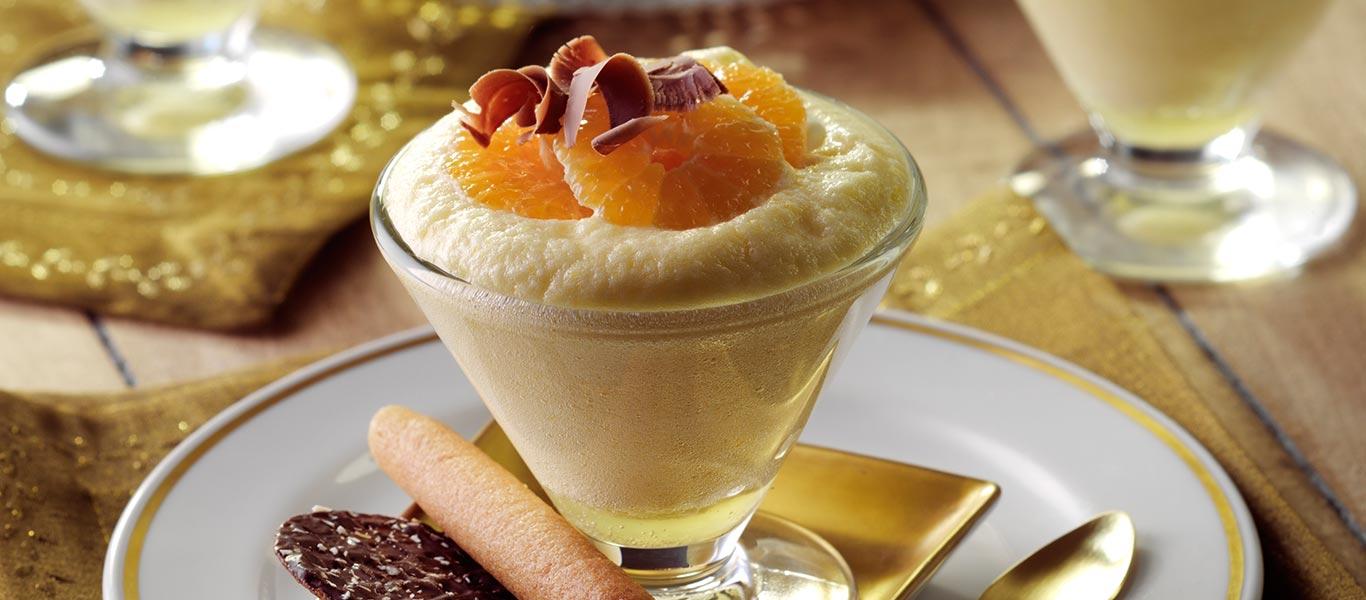 Ingredients
3 large eggs, separated
100g caster sugar
2 tbsp clear honey
1 tbsp cornflour
250ml freshly squeezed clementine juice (about 8 fruits)
Serving suggestions
Thick double cream or crème fraîche
Clementine slices
Shaved chocolate or chopped pistachios
Dessert biscuits
Method
Using an electric hand whisk, beat the egg yolks with half the sugar for 1-2 minutes in a mixing bowl until creamy and pale coloured. Whisk in the honey and cornflour and then gradually whisk in the juice until evenly incorporated.

Transfer the mixture to a saucepan and stir regularly over a low heat with a wooden spoon until it bubbles and thickens to a custard-like consistency. Transfer to a bowl and leave to cool, stirring occasionally to prevent a skin forming.

In a separate bowl, whisk the egg whites until standing in soft peaks, then gradually whisk in the remaining sugar. Stir a large spoonful of the whites into the cooled mixture to soften it, before folding in the rest.

Spoon into serving glasses and chill in the fridge until ready to serve. If liked, decorate each dessert with a spoonful of thick cream, clementine slices, shaved chocolate or chopped pistachios and dessert biscuits.