Preparation Time: 30 minutes
Cooking Time: 15 minutes, plus cooling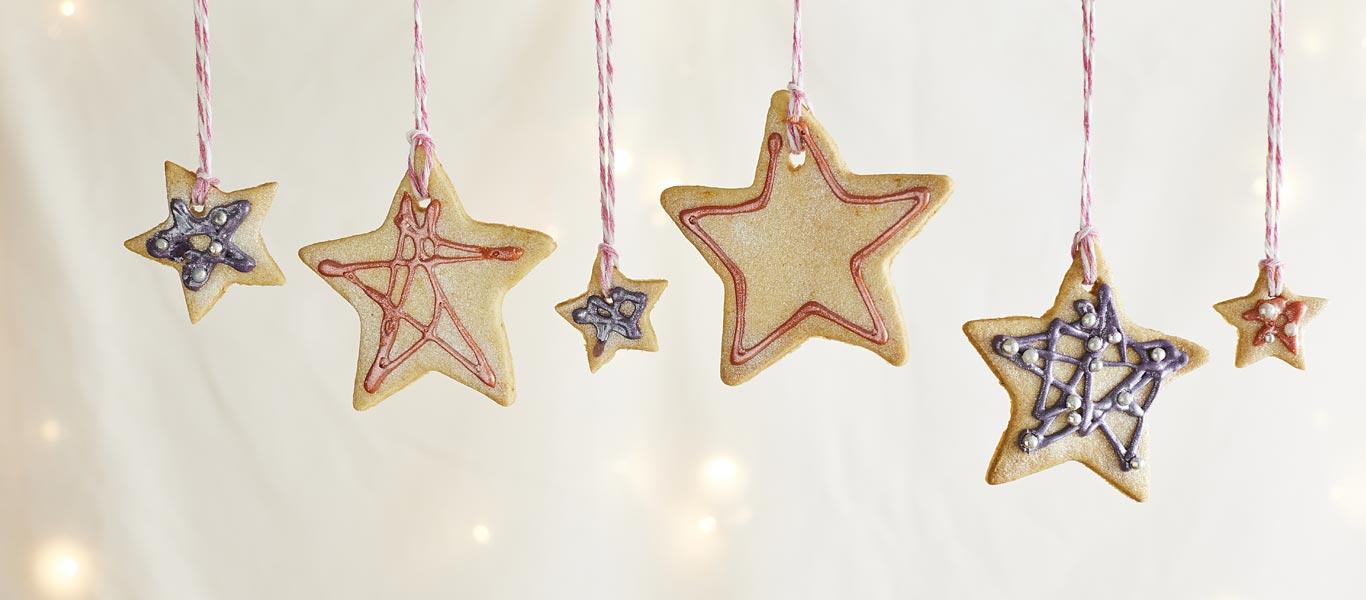 Ingredients
Ingredients for biscuits -
250g softened butter
150g caster sugar
1 egg
2 clementines, zested
150g cornflour
300g plain flour
Ingredients for icing -
2 egg whites
450g icing sugar
2 tsp clementine juice
2 tbsp glycerine
Food colour as required
Nutrition
Calories column
Fat column
Saturates column
Sugars column
Salt column

Calories
102

per serving

5%

%GDA

Fat
4g

per serving

6%

%GDA

Saturates
2g

per serving

10%

%GDA

Sugars
10g

per serving

11%

%GDA

Salt
0.10g

per serving

2%

%GDA
Method
Preheat the oven to 180°C/fan 160°C/gas mark 4.

Put the butter and sugar into a large bowl and whisk for at least 5 minutes, until light and fluffy.

Beat in the egg, zest the clementines straight over the bowl then fold in the cornflour and flour and mix to a soft dough.

Tip out onto a lightly floured work surface and knead gently until smooth. Form into a thick flat disc and leave to rest for 5 minutes.

Cut in half and set half aside, then roll out on a lightly floured surface to about 5mm thick.

Stamp out whatever shapes you fancy and place onto baking sheets, leaving at least 1cm between each biscuit. If using as tree decorations, make a little hole at the top of the biscuit with a skewer – press it into the dough and wriggle around in a circle to create a small round hole, big enough to pass a piece of ribbon or thread through it.

Repeat with the remaining dough.

Place into the oven to bake for 10-12 minutes until light golden brown and just firm to the touch. Remove and allow to cool for a couple of minutes on the baking sheet. Leave to cool totally before icing.

To make the icing, put the egg whites into a large bowl and whisk lightly until foamy. Sift the icing sugar into the egg whites then beat until really thick and light.

Add the clementine juice and glycerine and beat some more until glossy and smooth.

If you want to use different colours, divide the icing into several separate bowls and colour with the food gels.

Spoon into piping bags then decorate the biscuits however you fancy – if you're feeling fancy, pipe a small line around the edge of the biscuit then fill the centre with the remaining icing. Decorate with little baubles and glitter dust.

Leave to set then add ribbons if you want to use them as decorations.