Preparation Time: 15 minutes
Cooking Time: 35 minutes Plus Cooling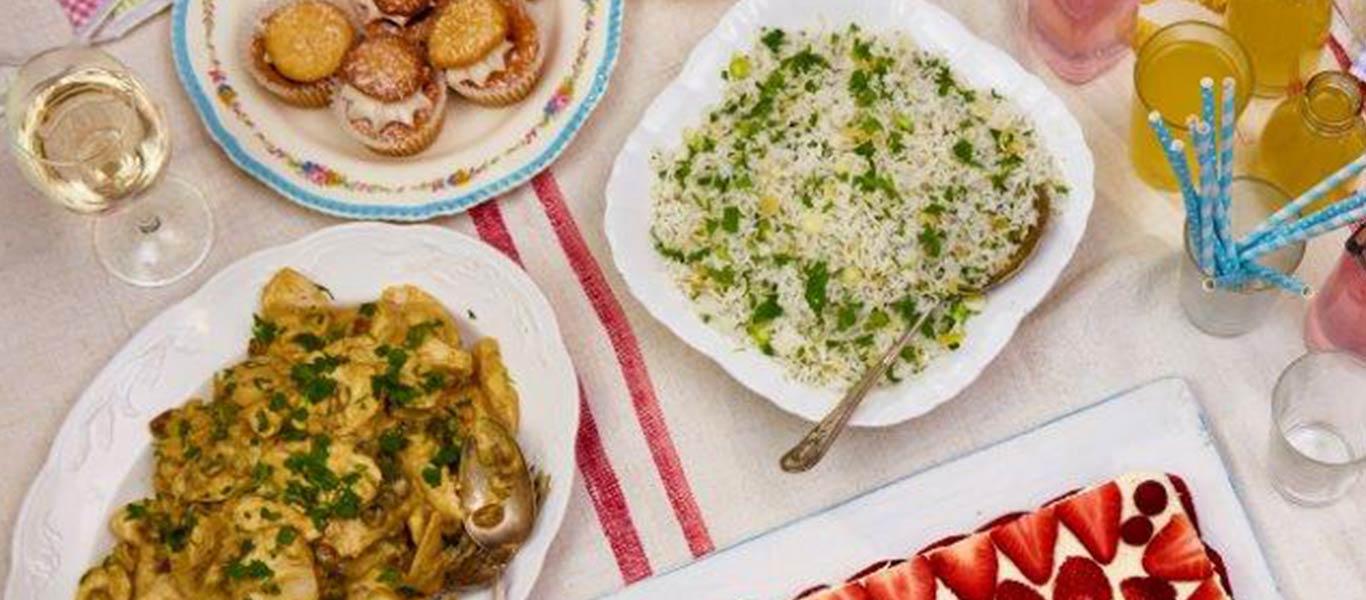 Ingredients
Coronation chicken
4 tbsp korma paste
100ml white wine
300ml chicken stock
400ml coconut milk
8 boneless skinless chicken breasts
100g sultanas
125g mango chutney
200g full fat greek yoghurt
1 tbsp Worcestershire sauce
sea salt and freshly ground black pepper
chilli sauce, to taste
4 tbsp coriander, roughly chopped
Rice salad
500g basmati rice, cooked according to packet instructions, then cooled
2 limes, juiced
1 bunch spring onions, roughly chopped
1 small bunch coriander, roughly chopped
4 tbsp flaked almonds
sea salt and freshly ground black pepper
Equipment
Large saucepan and lid
Bowl x 2
Serving platter for whole serving and/or individual plates
Method
Heat a large saucepan until hot. Add the korma paste and fry for 1 minute, then add the white wine, chicken stock and coconut milk and stir well until combined.

Add the chicken breasts and bring to the boil- they should just be covered by the stock. Turn the heat down and simmer for 20 minutes until cooked through.

Lift the chicken out and place into a bowl to cool.

Add the sultanas to the simmering stock, turn the heat up and boil for about 10 minutes until reduced by a third.

Remove and set aside until cold.

Whisk the mango chutney, Greek yoghurt and Worcestershire sauce into the cold stock until smooth then taste and adjust the seasoning - add a little chilli sauce if you like it hot!

Shred the chicken into strips then fold through the sauce, add the coriander and season to taste.

Set aside to chill while you make the rice salad.
Rice salad
Toss the rice with the lime juice, spring onions, coriander and flaked almonds. Season to taste and serve with the coronation chicken.