Preparation Time: 10 minutes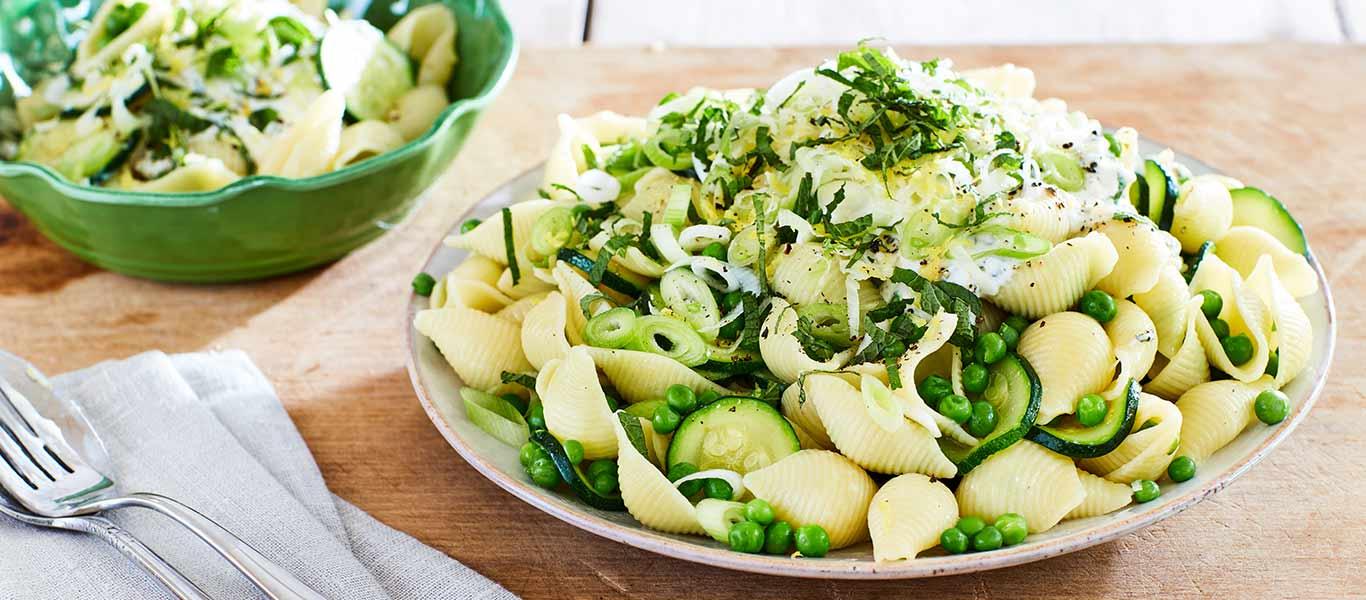 Ingredients
300g conchigilie pasta
200g 0% fat natural yoghurt
4 tbsp freshly ground parmesan
Sea salt and freshly ground black pepper
3 tbsp mint leaves, finely shredded
4 small/ 2 medium courgettes, finely sliced
320g frozen peas
4 spring onions, finely sliced
1 lemon, zested
¼ tsp dried chiili flakes, optional
Method
Bring a large pan of salted water to the boil. Add the pasta and cook for 7-9 minutes, 3 minutes less than according to packet instructions.

While the pasta is cooking, tip the yoghurt into a bowl, add the parmesan, plenty of black pepper and 2 tbsp of the mint leaves and mix until combined.

3 minutes before the end of the cooking time, add the courgettes and cook for 2 minutes, then add the peas and cook for a further minute, until the pasta and vegetables and tender and hot through.

Drain and divide between serving bowls.

Spoon the yoghurt sauce onto one side of the pasta, then top with the spring onions, remaining mint and the lemon zest.

Finish with plenty of freshly ground black pepper and pinch of chilli flakes if you fancy it, serve straight away, allowing people to mix the dish together themselves.