Preparation Time: 10 minutes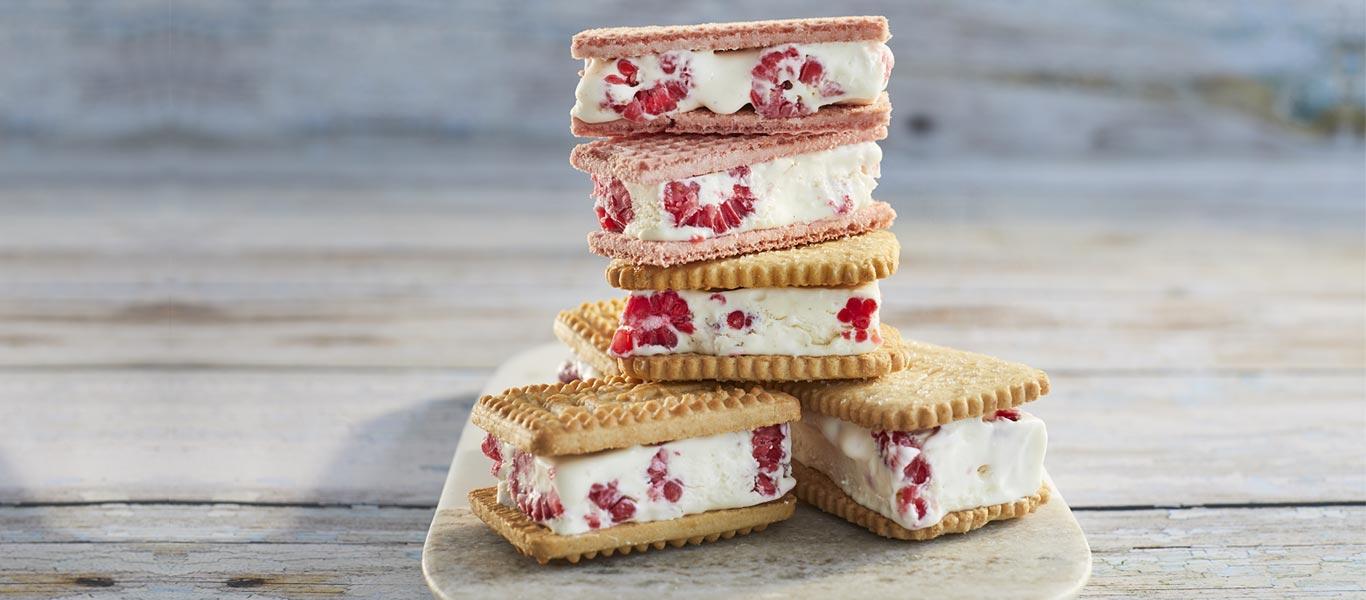 Ingredients
300ml double cream
200ml condensed milk
1 tbsp vanilla extract
1 tsp lemon juice
150g raspberries
25g meringue, crumbled
48 rectangular biscuits, like Nice, strawberry wafers or malted milk
Nutrition
Calories column
Fat column
Saturates column
Sugars column
Salt column

Calories
176

per serving

8%

%GDA

Fat
12g

per serving

17%

%GDA

Saturates
7g

per serving

35%

%GDA

Sugars
11g

per serving

12%

%GDA

Salt
0.15g

per serving

3%

%GDA
Method
Rub the inside of a 1kg loaf tin or a 23cm square shallow tin with a little veg oil then line the tin with cling film so that it hangs over the edges of the tin.

Pour the double cream, vanilla extract and lemon juice into a large bowl and whisk until it forms firm peaks.

Gently whisk in the condensed milk, until totally combined.

Fold in the raspberries and crumbled meringue and until evenly distributed.

Spoon into the lined tin and smooth over, then fold the cling film over the top and place in the freezer for at least 4 hours until frozen solid.

Remove from the freezer and remove the clingfilm.

Cut into 1cm thick slices, then cut them in to pieces to form small rectangles. Sandwich between the biscuits then set onto a serving plate.

Allow to soften for 5 minutes before eating.