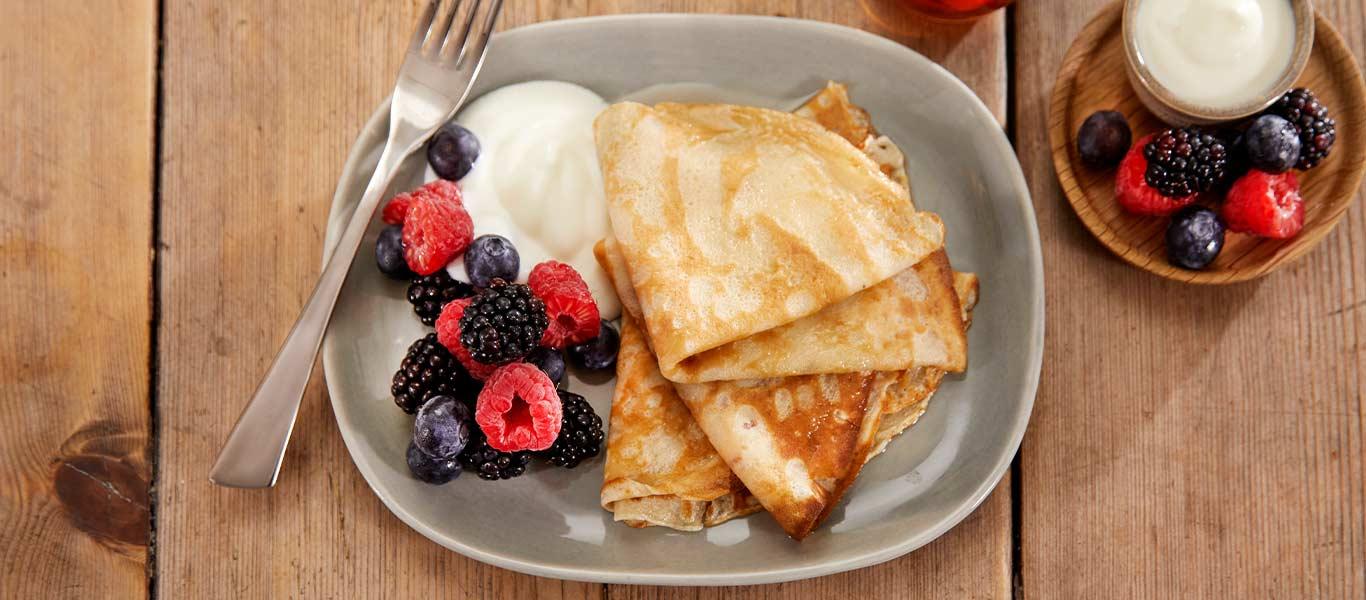 Ingredients
150g plain flour
1 egg
220ml semi skimmed milk
Spray oil
200g low fat natural yoghurt
320g mixed berries
Method
Tip the flour into a bowl and make a well in the centre.

Crack the egg into the well and pour in the milk. Whisk together, starting in the centre and working out until you have a smooth thin batter.

Heat a medium frying pan until medium hot. Add a little oil, swirl around then tip out into a heatproof bowl. Add a ladle of batter and swirl around so that all the base is coated in batter.

Cook for 1-2 minutes until just set, then ease up the sides and flip over. Cook on the other side for 30 seconds until just golden brown.

Remove and place onto a plate to keep warm. Repeat with the remaining oil and batter until you have a stack of pancakes.

Lay a pancake onto a serving plate, scatter some fruit over half the pancake then drizzle with the yoghurt. Fold the other half of the pancake over the fruit, then fold again in half.

Repeat with the remaining pancakes, fruit and yoghurt, then divide between serving plates.