Preparation Time: 5 minutes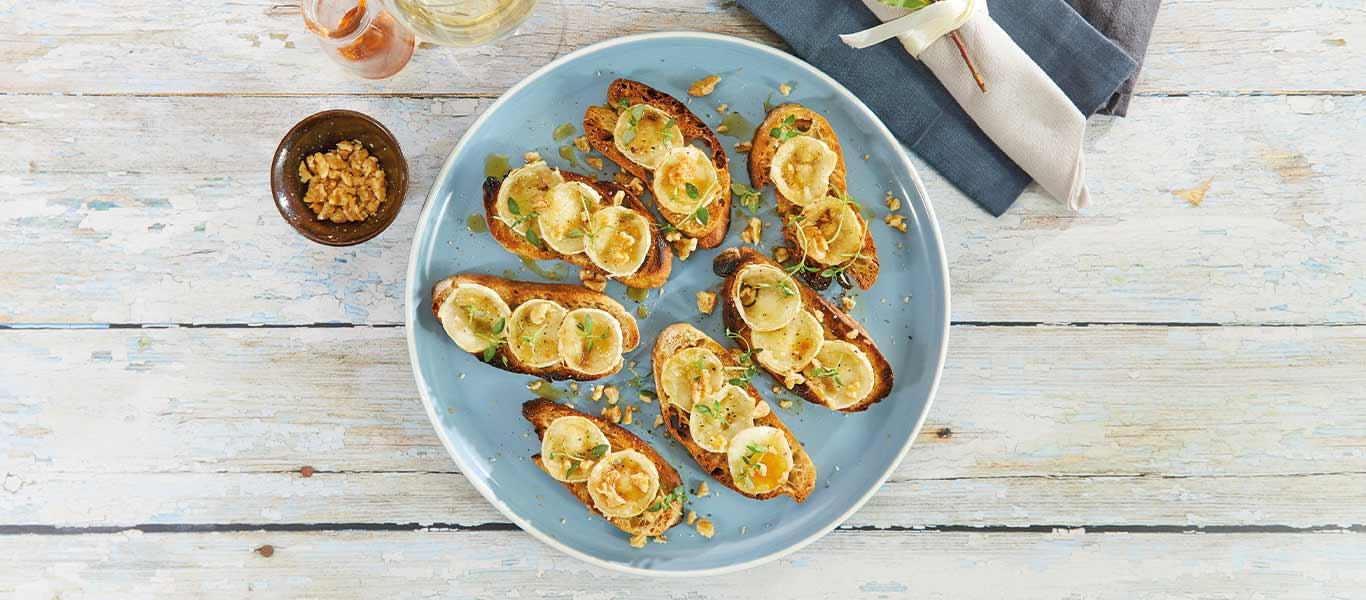 Ingredients
1 ciabatta, cut into 5mm thick slices
1 tbsp olive oil
Sea salt and freshly ground black pepper
2 x 150g goat's cheese log, cut into thin slices
2 tbsp maple syrup
2 tbsp roughly chopped walnuts
4 sprigs fresh soft thyme
Method
Preheat the grill to high.

Rub the ciabatta with the olive oil then season with salt and black pepper. Place under the grill and toast until golden brown on both sides.

Lay the goats cheese on top and return to the grill until just melted and charred around the edges.

Divide between serving plates and drizzle with the maple syrup.

Scatter the nuts and thyme over the top and serve straightaway.
(Works really well with a drizzle of truffle oil over the top if you're feeling decadent!)