Preparation Time: 5 minutes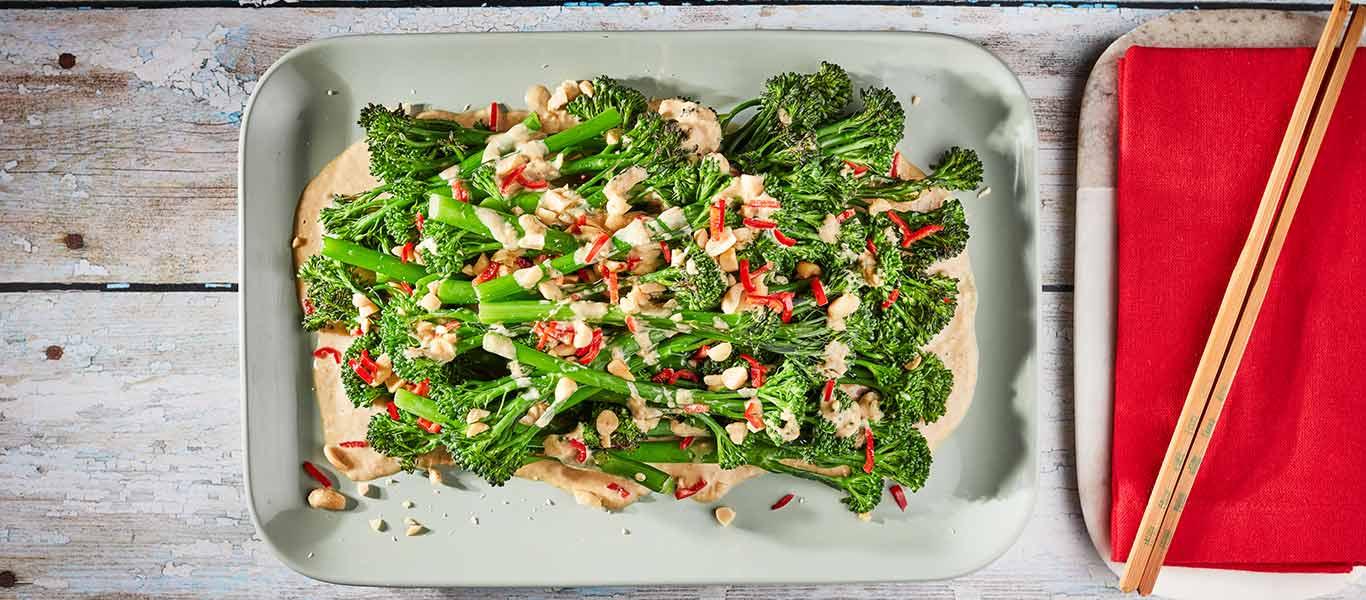 Ingredients
500g tender stem broccoli
60g vegan mayonnaise
1 tbsp soy sauce
1 tbsp smooth peanut butter
1 tbsp olive oil
1 tsp lemon juice
5cm piece ginger, peeled and finely grated
2 tbsp roasted salted peanuts, lightly crushed
1 red chilli, seeded and finely sliced
2 x 250g packs Tilda microwave basmati and wild rice
Method
Heat the grill to medium. Bring a pan of salted water to the boil. Add the broccoli and simmer for 2-3 minutes then drain.

Place the broccoli on a grill tray, drizzle with a little of the oil then grill for 3-4 minutes until tender and slightly charred.

Spoon the mayonnaise into a bowl, add the soy, peanut butter, remaining oil, lemon and ginger and mix really well until smooth.

Spoon ¾ of the sauce onto a serving plate and spread out to cover the bottom of the plate. Lay the broccoli onto the sauce, drizzle with the remaining sauce, then scatter the peanut and chilli over the top. Serve the rice alongside.