Breakfast Guacamole and Smoked Salmon Crumpets
---
Preparation Time: 15 minutes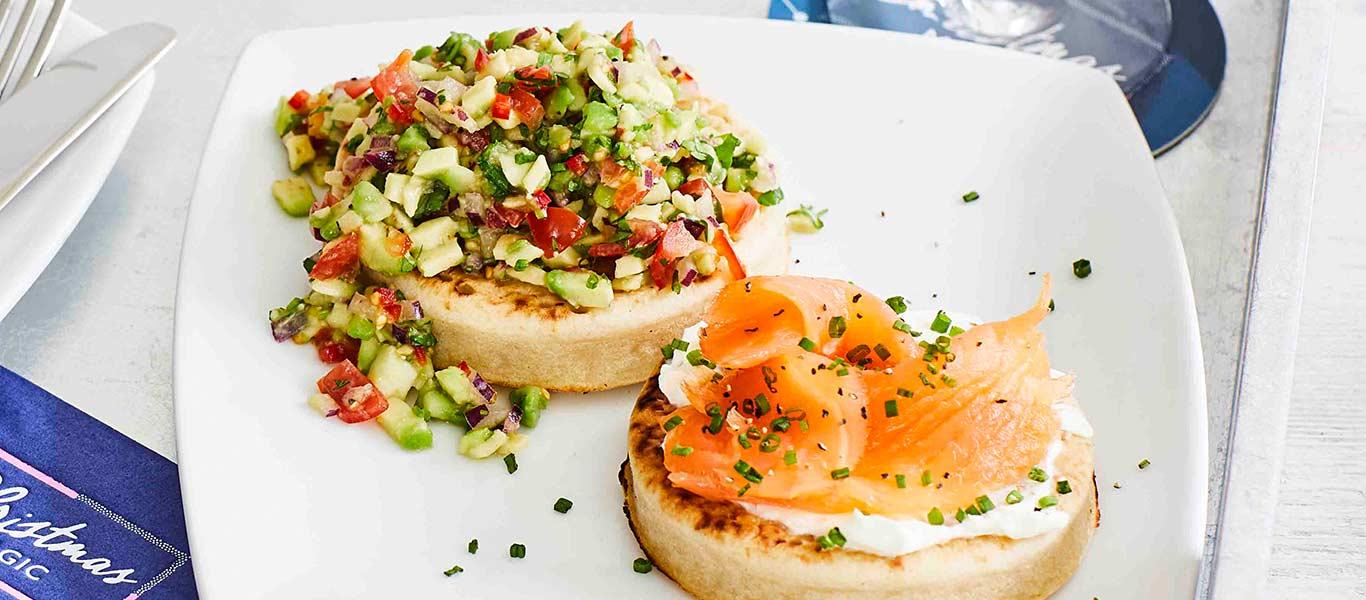 Ingredients
1 avocado, peeled, stoned and finely chopped

4 cherry tomatoes, chopped

¼ small red onion, peeled and finely chopped

small piece red chilli, de-seeded and finely chopped

small bunch coriander, chopped

juice of ½ lime

sea salt and freshly ground black pepper

4 crumpets

50g full-fat Philadelphia cream cheese

100g sliced smoked salmon

1 tbsp chives, snipped
Method
Preheat a grill until hot and toast the crumpets until golden.  Alternatively, toast the crumpets in a toaster until golden.

Mix together the avocado, tomatoes, red onion, chilli, coriander, lime juice and season.

Place the crumpets on a serving plate. Divide the guacamole between 2 crumpets. Spread the cream cheese equally over the other 2 crumpets and top with the smoked salmon.  Sprinkle with crushed black pepper and the chives.  Serve straight away.