Preparation Time: 10 minutes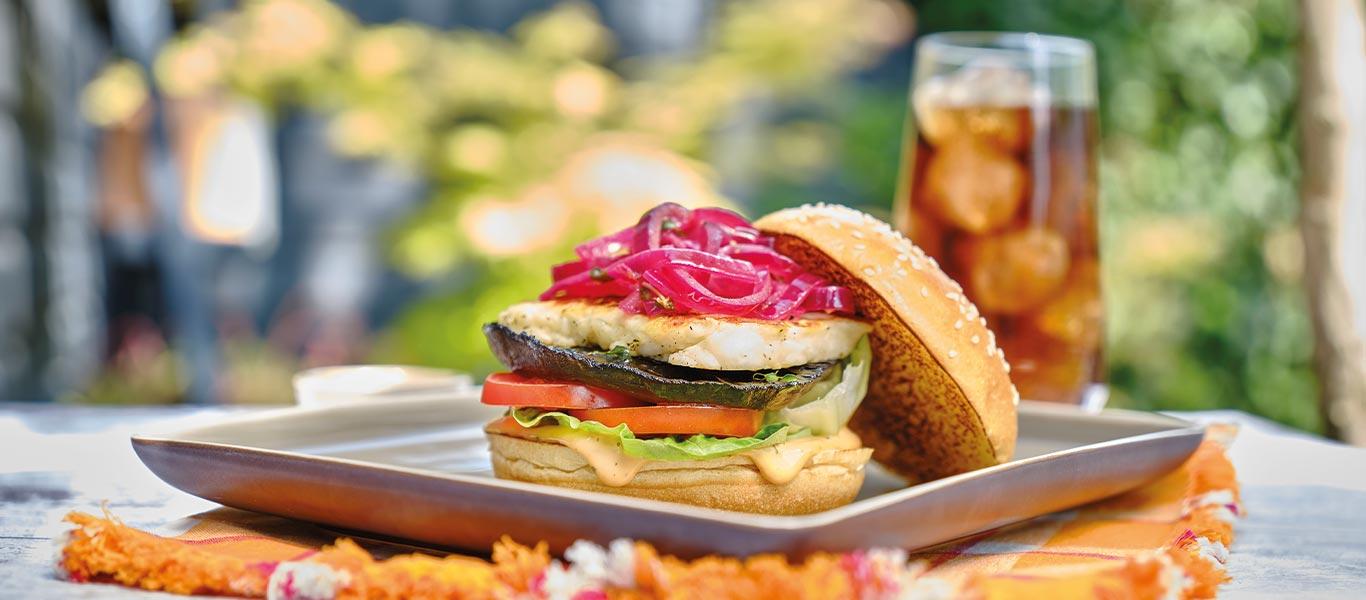 Ingredients
2 large flat mushrooms, stalk removed
2 tbsp oil
4 sprigs soft thyme
Sea salt and freshly ground black pepper
1 red onion, finely sliced
½ lemon, juiced
160g halloumi, cut into 2 thick slices and patted dry
2 burger buns, split
4 tbsp mayo, bbq, tomato sauce - whichever sauce you fancy
6 leaves little gem lettuce
2 tomatoes, thickly sliced
Method
Preheat the oven to 220°C, fan 200°C, gas mark 8.

Lay the mushrooms onto a baking tray, drizzle with half the olive oil and 2/3 of the thyme, then season with salt and black pepper.

Place in the oven to roast for 10-15 minutes until tender.

Meanwhile, tip the onion into a heatproof bowl, add the lemon juice and remaining thyme.

Cover with cling film and heat on high for 1½ minutes until softened.

Remove the cling film, add half the remaining oil, salt and black pepper, stir well then set aside.

Heat a non-stick frying pan until hot. Add the last of the oil and swirl around the pan, then add the halloumi and cook on each side for 25-30 seconds until hot through and charred on each side.

Add the rolls cut side down and heat for 20 seconds then place onto serving plates.

Spread on whichever sauce you fancy, then layer up the lettuce, tomato, mushroom, halloumi and finish with a pile of pickled onions and the lid.

Serve straightaway.