Preparation Time: 10 minutes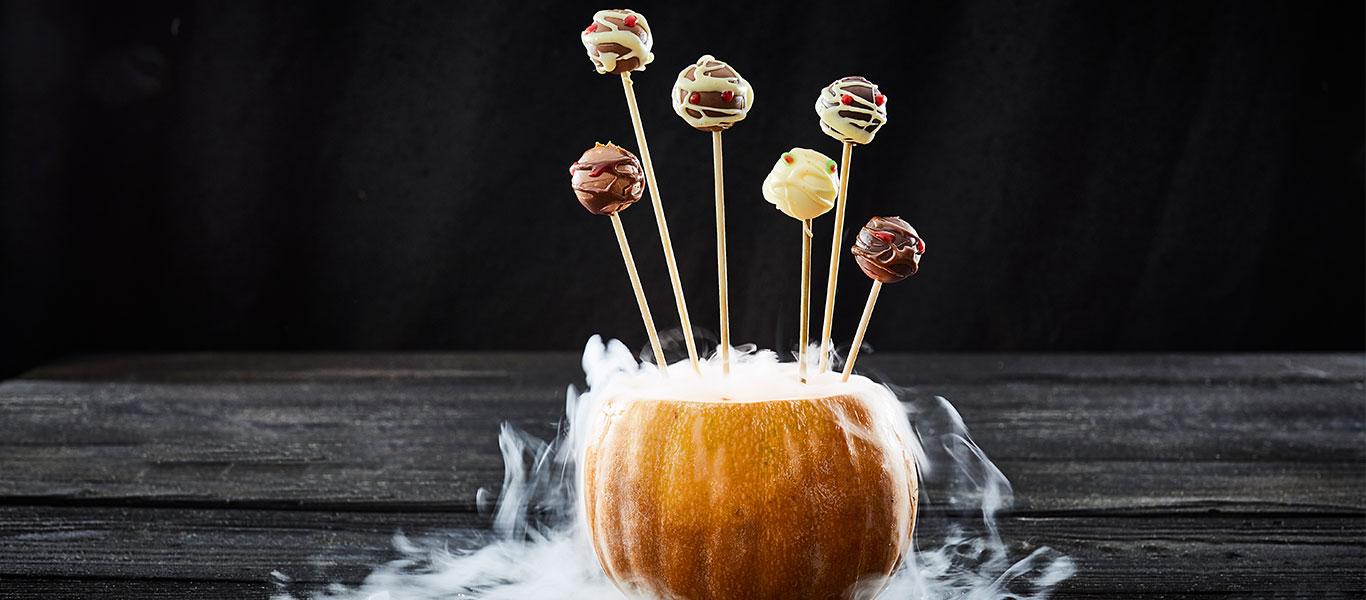 Ingredients
40g white chocolate, roughly chopped

40g milk chocolate, roughly chopped

12 mixed chocolate truffles

12 wooden skewers

red icing tube
Method
Place the white chocolate into a bowl and set over a pan of simmering water until just melted, then remove from the heat and allow to cool slightly.

Repeat with the dark chocolate as above.

Pierce the truffles and slide onto the tips of wooden skewers.

Holding them over the bowl of chocolate, drizzle the chocolate over them backwards and forwards, like badly bandaged heads! Alternate milk chocolate on white chocolate truffles and vice versa.

Pipe eyes onto the bandaged heads with the red icing tube.

Place onto a parchment lined tray in the fridge to set, then serve!