Preparation Time: 10 minutes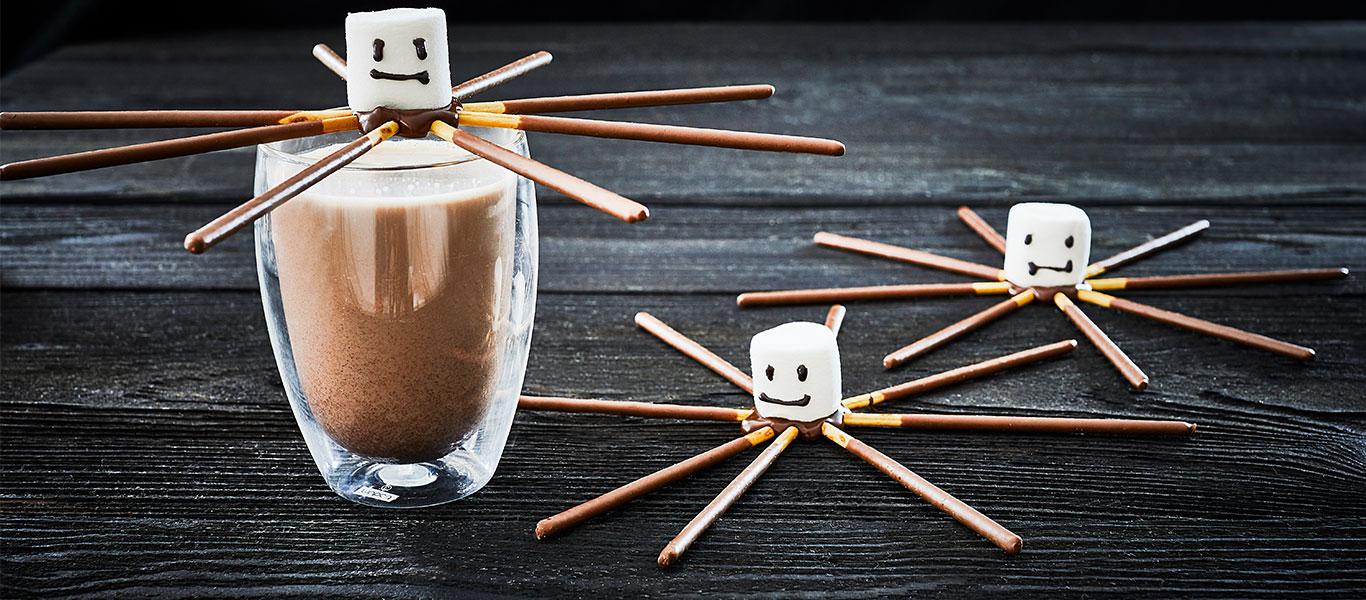 Ingredients
32 very fine milk chocolate biscuit sticks

30g dark chocolate

4 marshmallows

1 black icing tube

4 tbsp hot chocolate mix

800ml semi skimmed milk
Method
Place the dark chocolate into a bowl and set over a pan of simmering water until just melted, then remove from the heat and allow to cool slightly while you prepare the rest.

Lay the chocolate biscuits in 4 stars of 8 biscuits onto a greaseproof lined tray, with the chocolate ends pointing out.

Spoon about a teaspoon of melted chocolate into the centre, where the biscuits meet – you want to stick them together.

Draw a face on the side of the marshmallow then press gently on top of the melted chocolate at the centre of the biscuits. The idea is that the melted chocolate holds the biscuits and marshmallow together to create the spider.

Set aside in a fridge or cool place until firm - at least 1 hour.

When totally set, make the hot chocolate according to packet instructions.

Pour into mugs and top with the spiders and drink straightaway.