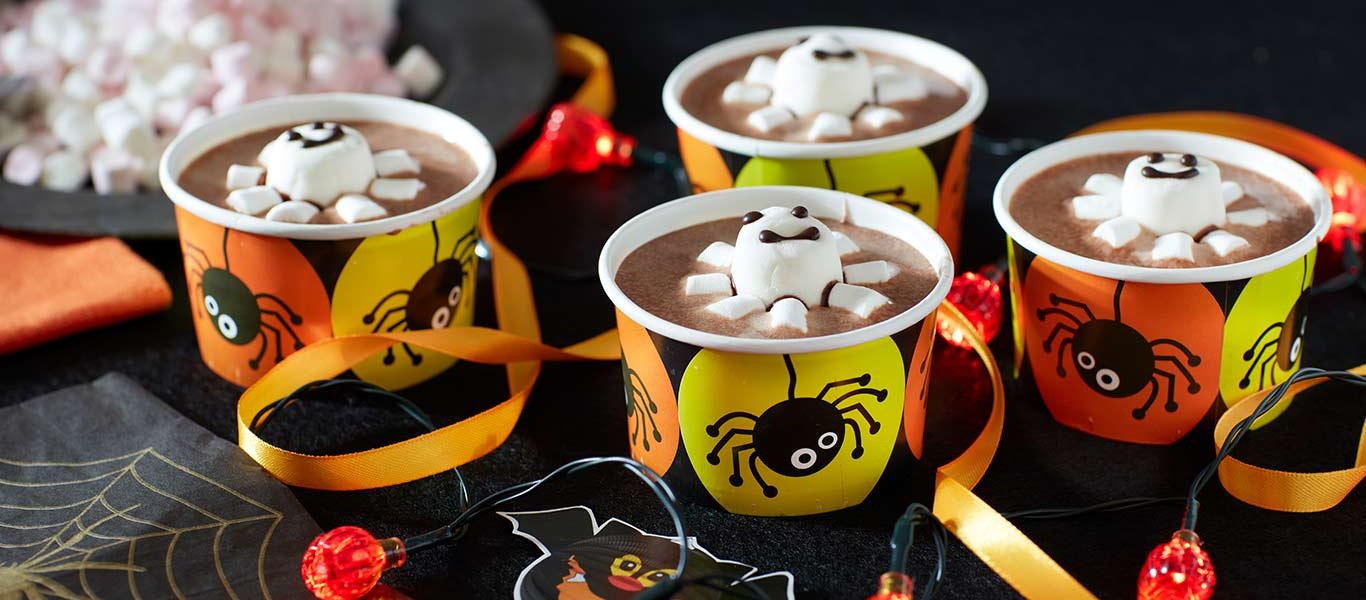 Ingredients
120g dark chocolate, finely chopped
4 large white marshmallows
32 small white marshmallows
600ml semi skimmed milk
2 tbsp caster sugar
2 tsp vanilla extract
Method
Place 20g of chocolate into a small bowl and microwave in 30 second bursts until melted. Stir well until smooth then decant into a piping bag.

Place one large marshmallow onto a plate.

Place a dot of melted chocolate onto the end of 8 smaller marshmallows, and place around the outside of the large marshmallow. You want 8 on each one to make 4 spider shapes.

Draw a face on the top of the large marshmallows and leave to set.

Pour the milk into a saucepan, add the sugar and vanilla extract and bring to the boil.

Add the remaining chopped chocolate and whisk until smooth, then remove from the heat.

Place the spider mallow into a wide mug or paper cup, and pour the hot chocolate in, making sure it goes to the side of the spider – the spider will spin round as you pour it in.

Serve straightaway, or leave the marshmallow to melt.