Makes : 18 Large or 36 Small
Preparation Time: 10 minutes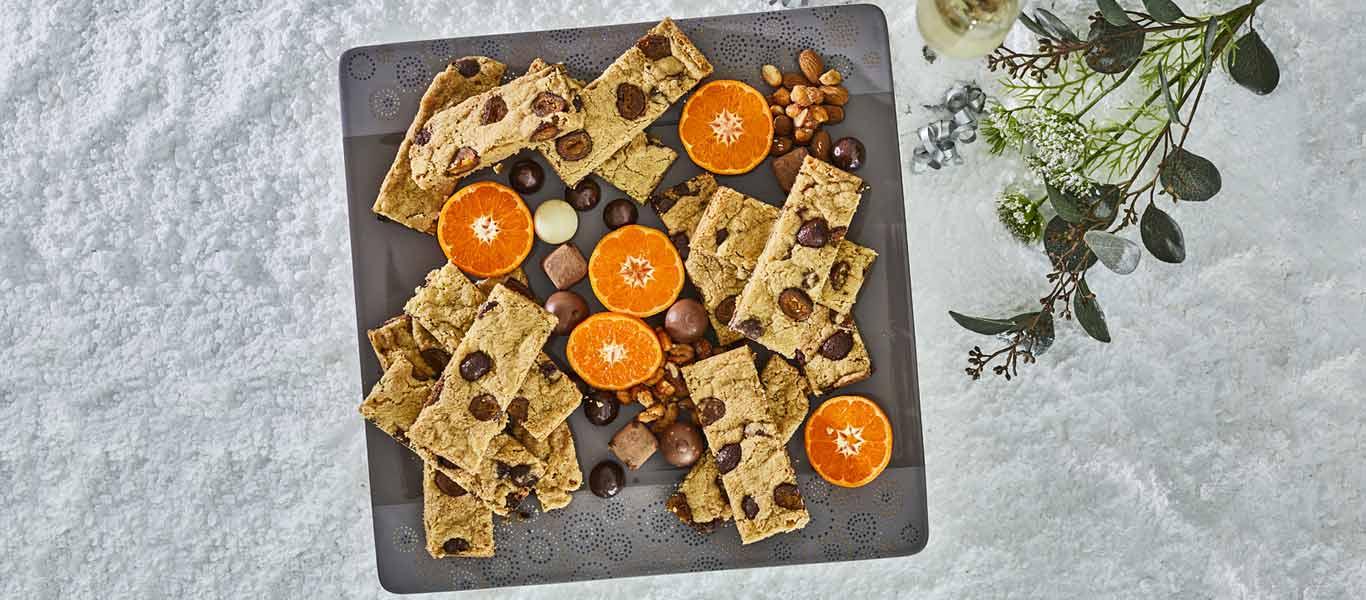 Ingredients
225g plain flour
100g cornflour
1 orange, zested
225g butter, roughly chopped
100g soft light brown sugar
200g Jaffa Cake Nibbles, halved
Nutrition
Calories column
Fat column
Saturates column
Sugars column
Salt column

Calories
221

per serving

11%

%GDA

Fat
11g

per serving

16%

%GDA

Saturates
7g

per serving

35%

%GDA

Sugars
11g

per serving

12%

%GDA

Salt
0.30g

per serving

5%

%GDA
Method
Preheat the oven to 170°C, fan 150°C, gas mark 3 and grease and line a 30cm x 23cm tray.

Tip the flour and cornflour into a bowl and add the orange zest.

Add the butter and rub until it looks like breadcrumbs then stir in the soft brown sugar.

Stir in ¾ of the Jaffa Cake Nibbles until they are evenly distributed throughout the mixture then press together to form a soft dough.

Press it into the tray in a thick even layer, then scatter the remaining Jaffa Cake Nibbles over the top.

Bake in the oven for about 25 minutes until just golden. Cut into 18 fingers while warm then allow to cool totally before removing from the tin and serving. Store in an airtight tin.