Preparation Time: 5 minutes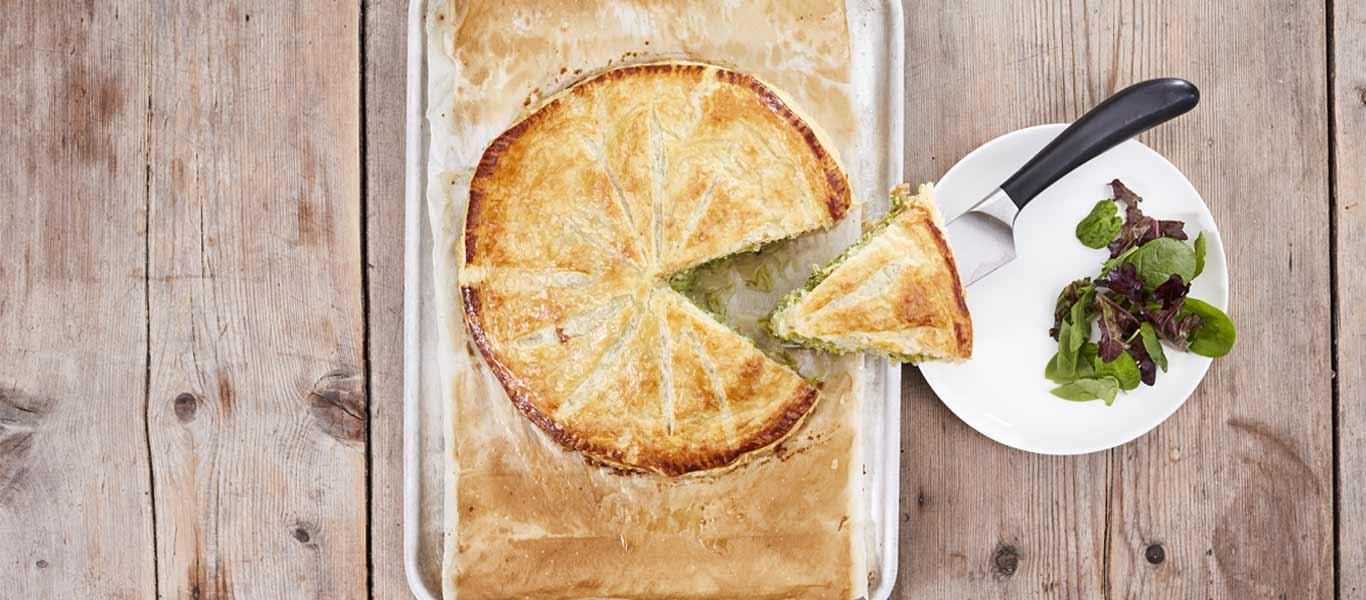 Ingredients
2 x 320g ready rolled puff pastry
1 tbsp olive oil
4 leeks, thinly sliced
2 garlic cloves, crushed or finely grated
2 sprigs thyme, leaves picked and roughly chopped
50g crème fraiche
Sea salt and freshly ground black pepper
150g roquefort cheese, roughly chopped
1 egg, beaten
1 x Florette duo lambs lettuce and ruby chard
Method
Preheat the oven to 200°C/fan 180°C/gas mark 6, and remove the pastry from the fridge.

Heat a frying pan until medium hot, add the oil and leeks and cook over a medium heat for 2-3 minutes until just softening.

Add 3 tbsp water and cover with a lid, then leave to cook for 10 minutes until really soft, stirring occasionally.

Add the garlic and thyme and cook for another 2 minutes then remove from the heat and set aside to cool to room temperature.

While the leeks cool, unroll the pastry and cut as large a circle as you can from one sheet, then cut another circle 4cm narrower, from the second sheet of pastry.

Place the smallest circle onto a baking sheet and set the larger sheet to one side.

Stir the crème fraiche into the leeks and season well with salt and black pepper, then fold in the gorgonzola, so that pieces are left intact.

Spoon the mixture into the centre of the pastry, then spread gently to the sides, so there is a 2cm border around the edges.

Brush the edges with the beaten egg, then lay the larger disc of pastry over the top and press down gently. Brush with the egg, then crimp the edges with a fork and trim off any excess so you have a clean circular edge.

Using the back of a table knife, mark a pattern of half moon slices on the top of the pie.

Transfer to the oven to bake for 30 minutes until golden brown and cooked through.

Leave to cool for 15 minutes before serving with salad.