Preparation Time: 5 minutes
Cooking Time: 16-22 minutes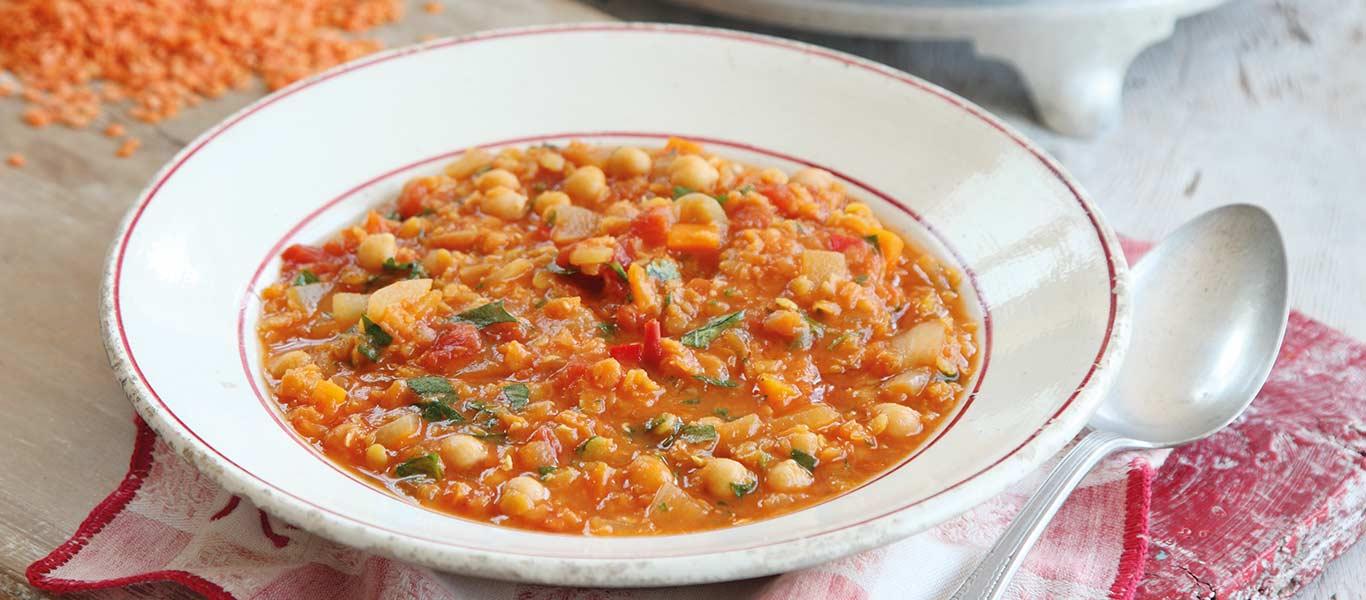 Ingredients
1 tbsp olive oil
1 tsp curry powder
1 large onion, peeled & finely chopped
1 red chilli, deseeded & finely diced
1 large carrot, peeled & finely diced
1 garlic clove, peeled & chopped
120g Red split lentils
1 x 400g can chopped tomatoes
1 Knorr Vegetable Stock Pot 112g, dissolve into 500ml of boiling water
150g dried chickpeas, soaked, boiled & drained as per pack instructions
Seasoning
1 tbsp chopped coriander
Serving suggestion

natural yogurt
Method
Heat the oil in a pan and cook the onion, chilli, carrot and garlic for 5 minutes, until softening.

Sprinkle in the curry powder and cook for a further 1-2 minutes.

Stir in the lentils, chopped tomatoes, vegetable stock and chickpeas, bring to a simmer and cook for 10-15 minutes.

Sprinkle in the chopped coriander and serve.