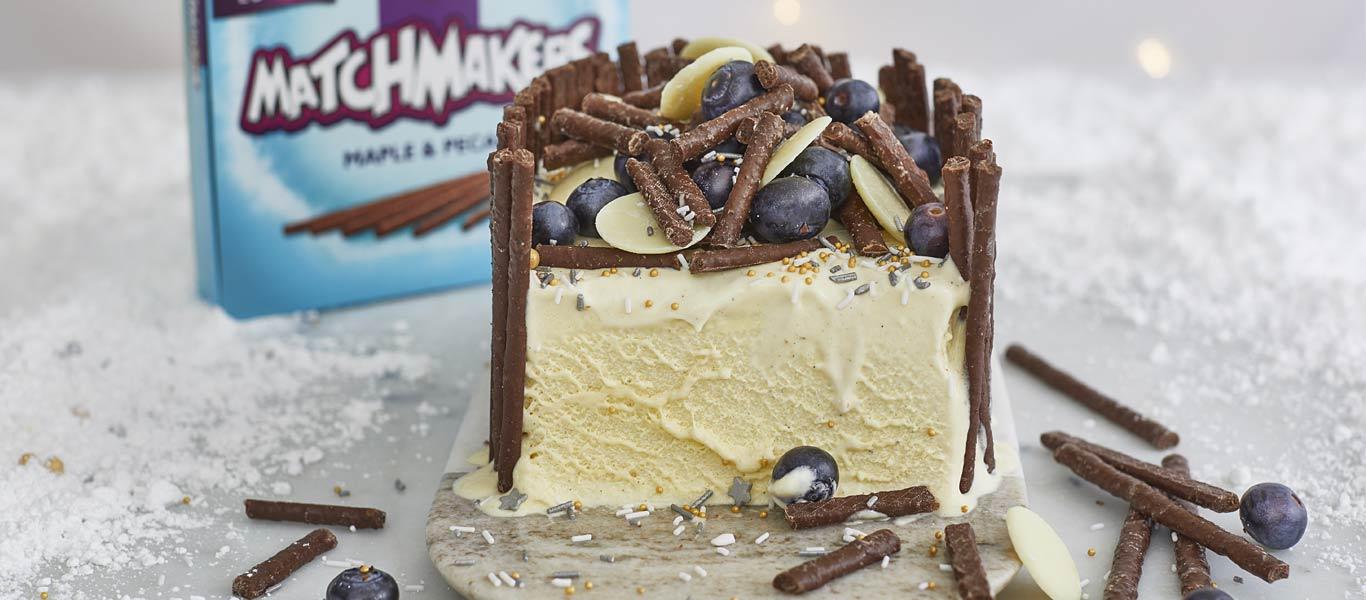 Ingredients
250g maple and pecan Matchmakers
1 x 1 litre tub vanilla ice cream
50g large white chocolate buttons
75g blueberries
1 tbsp icing sugar
Nutrition
Calories column
Fat column
Saturates column
Sugars column
Salt column

Calories
205

per serving

10%

%GDA

Fat
9g

per serving

13%

%GDA

Saturates
6g

per serving

30%

%GDA

Sugars
24g

per serving

27%

%GDA

Salt
0.06g

per serving

1%

%GDA
Method
Place a serving platter into the freezer.

Measure the height of the ice cream tub, then cut the Matchmakers so that they are 2cm taller than the tub. Set the smaller pieces to one side.

Dust the chilled platter with a little icing sugar – this will stop the ice cream sliding around. Take the ice cream out of its tub and place onto the chilled serving platter.

Layer the long pieces of Matchmakers upright, around the outside of the ice cream to create a "case" - You will need to work quickly!

Scatter the remaining short Matchmaker pieces, the Milky Bar buttons and blueberries on top of the ice cream, in the centre of the case. Dust with a little icing sugar.

Serve straightaway or transfer to the freezer until needed.