Preparation Time: 20 minutes
Cooking Time: 20 - 25 minutes (15 - 30 minutes Cooling Time)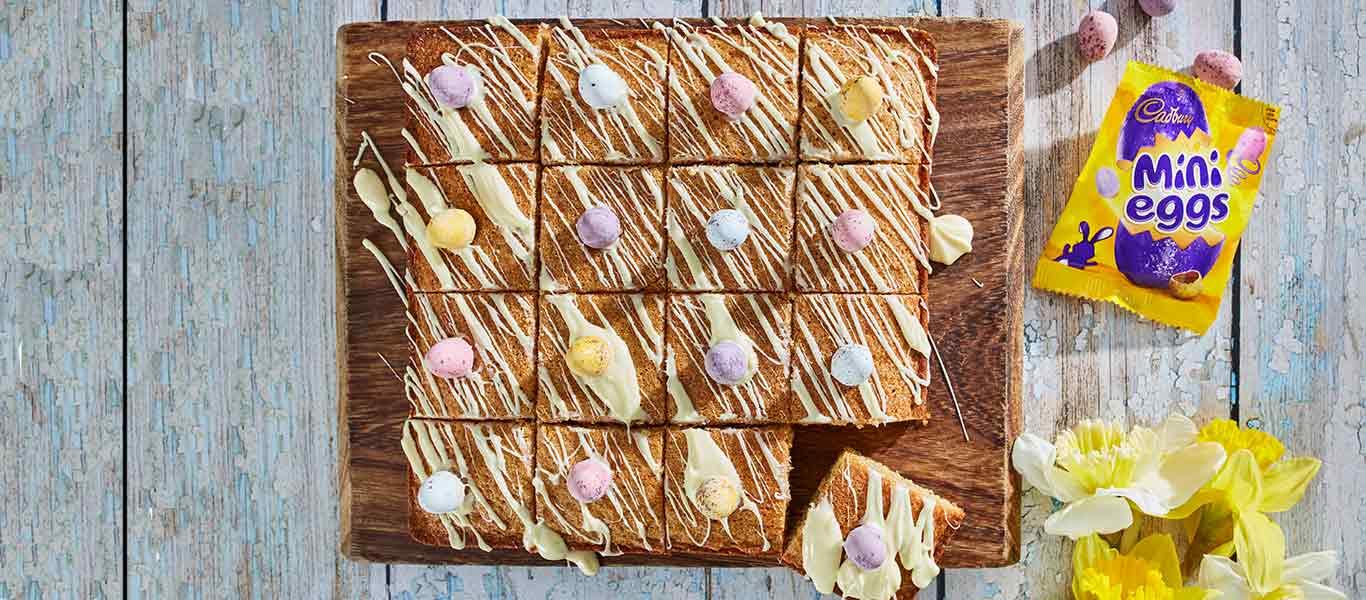 Ingredients
100g butter
125g light soft brown sugar
2 medium free-range eggs
1 tsp vanilla extract
125g MCD self-raising flour
75g white chocolate buttons
30g Mini Eggs
Method
Preheat the oven to 190°C/170°C fan/gas mark 5. Lightly grease a 20 x 20cm cake tin and line with baking parchment.

Put the butter in a saucepan set over a low heat and when it melts, turn up the heat a little until the butter has turned light golden brown. Add the sugar and heat gently until melted, stirring occasionally, then remove from the heat and set aside until just cooled, but still liquid.

Whisk the eggs and vanilla extract in a large bowl and then beat in the cooled butter and sugar mixture – if you add it when it's hot the eggs will scramble!

Add the flour and fold in gently until the mixture is well combined and smooth. Pour into the lined cake tin.

Bake in the preheated oven for 20–25 minutes until well risen and golden and a skewer inserted into the centre comes out clean.


Leave the cake to cool in the tin. And when it's cold cut into 16 squares.

Melt the chocolate buttons in a large glass bowl in the microwave at 20–30 second intervals, stirring in between. Alternatively, place the bowl over a pan of gently simmering water.

Crush the Mini Eggs by placing them in a sealable plastic bag and smashing them with a rolling pin or meat mallet into small pieces. Alternatively, use a pestle and mortar. Spread them out on a plate.

Take a blondie and dip half of it into the melted chocolate. Place on a baking sheet lined with baking parchment and sprinkle with some crushed Mini Egg pieces, pressing them lightly into the melted chocolate. Repeat with the remaining blondies.

Chill in the fridge for 15–30 minutes until the chocolate is set. Store in an airtight container for up to 3 days.