Preparation Time: 20 minutes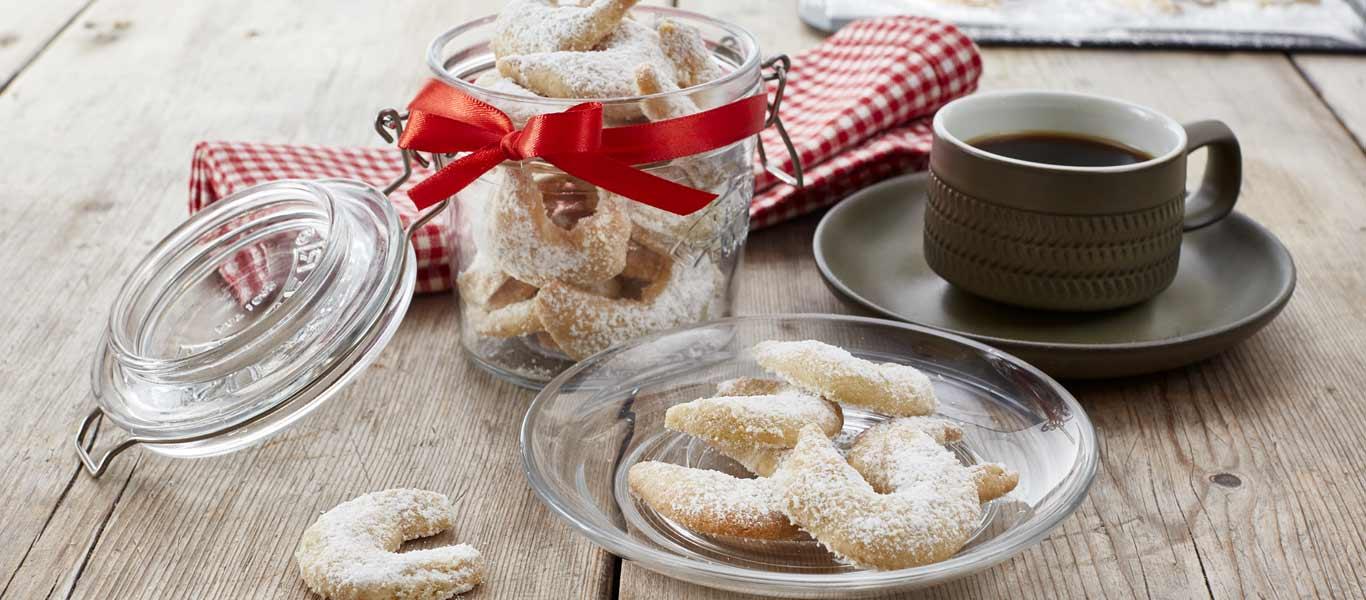 Ingredients
100g room temperature butter
50g caster sugar
1 tbsp vanilla extract
50g ground almonds
125g plain flour
50g icing sugar
Nutrition
Calories column
Fat column
Saturates column
Sugars column
Salt column

Calories
40

per serving

2%

%GDA

Fat
2g

per serving

3%

%GDA

Saturates
1g

per serving

5%

%GDA

Sugars
2g

per serving

2%

%GDA

Salt
0.04g

per serving

1%

%GDA
Method
Preheat the oven to 180C/fan 160C/ gas mark 4. Line 2 baking trays with parchment paper.

Tip the butter, caster sugar, vanilla extract, ground almonds and flour into a bowl and mix together until the mixture forms a soft smooth dough.

Roll into a long sausage shape then cut in half and roll each half into a smaller sausage shape. Keep doing this until you have roll about 1.5cm in diameter.

Cut into 5cm lengths, then roll the ends of each piece gently until they form little points. Curve around into a crescent and transfer to the baking tray.

Bake in the oven for 10 minutes until just golden brown and set.

Immediately dust with the icing sugar, roll them around so that they're totally coated, then dust again and allow to cool before serving.

Keep in an airtight container.