Preparation Time: 10 minutes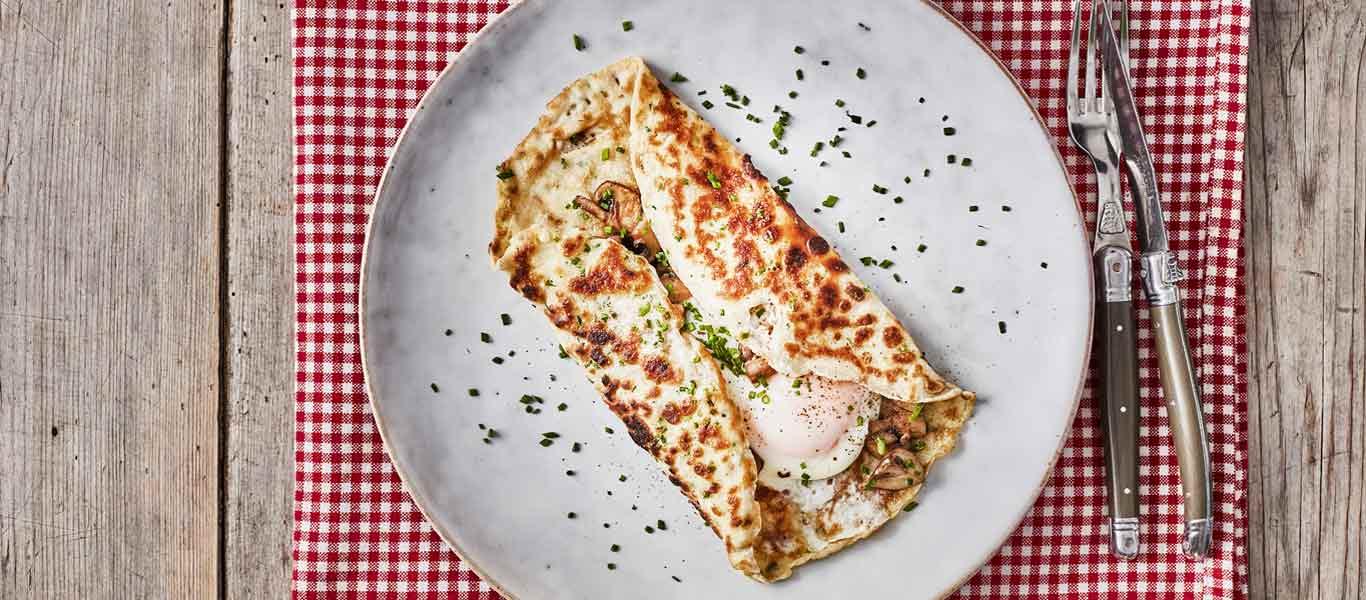 Ingredients
100g plain flour
6 eggs
230ml semi skimmed milk
3 tbsp finely chopped chives
Sea salt and freshly ground black peppers
1 tbsp vegetable oil
400g chestnut mushrooms, roughly chopped
Nutrition
Calories column
Fat column
Saturates column
Sugars column
Salt column

Calories
223

per serving

11%

%GDA

Fat
10g

per serving

14%

%GDA

Saturates
3g

per serving

13%

%GDA

Sugars
3g

per serving

3%

%GDA

Salt
0.60g

per serving

10%

%GDA
Method
Tip the flour into a bowl and make a well in the centre. Crack one egg into the centre then add the milk. Stirring from the centre out, whisk until a smooth batter is formed.

Season with salt and black pepper then stir in half the chives. If you have time, cover and set in the fridge for up to 4 hours, if not, you can use the batter straight away.

Heat a large frying pan until hot. Add half the vegetable oil and the mushrooms and fry for 3-4 minutes until golden brown and tender. Season with salt and black pepper then tip into a bowl.

Wipe the pan out and return to the heat. Add a little of the remaining oil and 1/5th of the batter - enough to cover the bottom of the frying pan. Swirl around a little so that it's evenly coated. Fry for 1-2 minutes then flip over and spoon 1/5th of the mushroom mixture into the centre of the pancake.

Crack an egg straight on top and cover with a lid. Cook for 2-3 minutes until the egg is just set. Remove the lid and fold the sides of the pancake up so that they nearly cover the egg.

Slide out onto a serving plate and top with 1/5th of the remaining chives and some more black pepper. Repeat with the remaining ingredients then serve.