Oat and Cranberry Cookies
---
Preparation Time: 10 minutes
Cooking Time: 12-15 minutes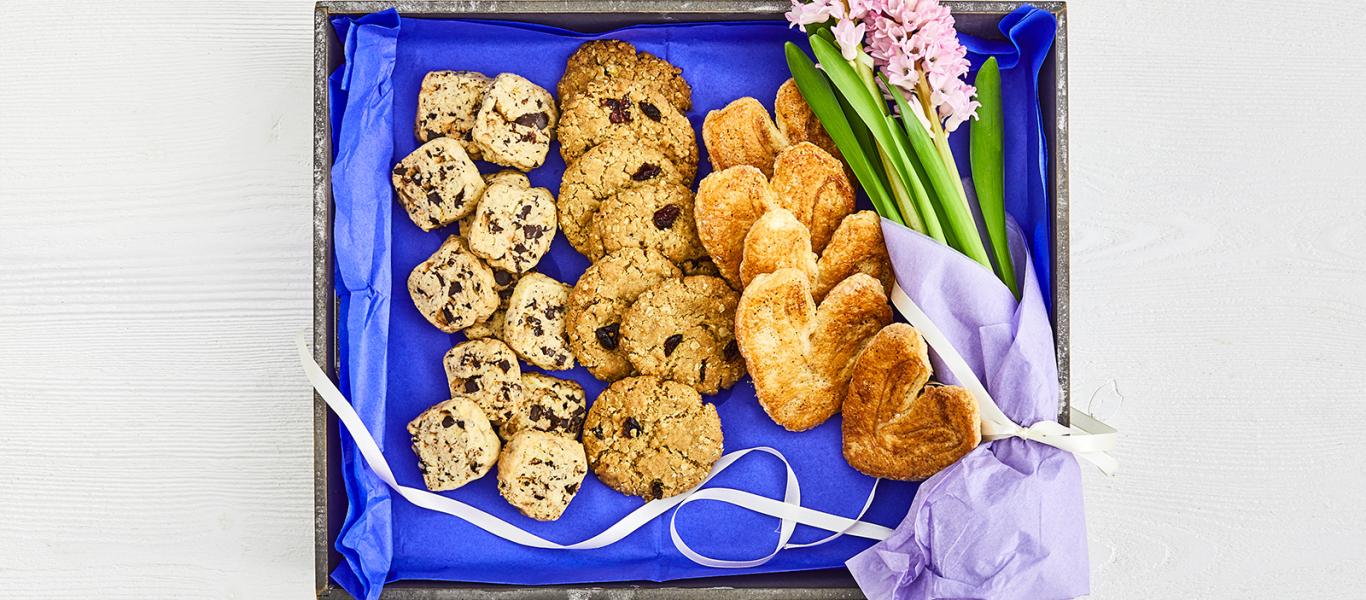 Ingredients
175g butter

2 tbsp maple syrup

1 orange, zested

50g dried cranberries

150g plain flour

1 tsp baking powder

½ tsp bicarbonate of soda

100g porridge oats

175g demerara sugar
Nutrition
Calories column
Fat column
Saturates column
Sugars column
Salt column

Calories
128

per serving

6%

%GDA

Fat
6g

per serving

9%

%GDA

Saturates
4g

per serving

20%

%GDA

Sugars
9g

per serving

10%

%GDA

Salt
0.30g

per serving

4%

%GDA
Method
Preheat the oven to 190C/fan 170C/gas 5 and lightly grease 2 large flat baking sheets.

Put the butter, maple syrup and orange zest into a saucepan and heat until melted.

Place half the dried cranberries, the flour, baking powder, bicarb of soda, porridge oats and sugar into a separate bowl and mix together.

When the butter has melted, tip the oat mixture into the saucepan and mix well until totally incorporated.

Take small handfuls of the mixture and press together then place onto the tray and press down very gently into rough circles. Press the remaining cranberries into the top of the dough, placing the dough at least 5cm apart.

Bake in the oven for 12-15 minutes until golden brown and crisp.

Remove and place the sheet onto a wire rack to cool until crisp. When cold, store in an airtight container.
NB – if you like an evenly baked cookie, leave the mixture to cool at room temperature for 15 minutes before moulding them into balls. However, if you like crispy edged cookies, mould and bake these straight away, just make sure that you space them further apart as they will spread quite a lot!