Side Dishes Oven-Roasted Vegetables in Chilli & Tomato Sauce
---
Serves : 6 (as a vegetable
accompaniment)
Preparation Time: 20 minutes
Cooking Time: about 1 hour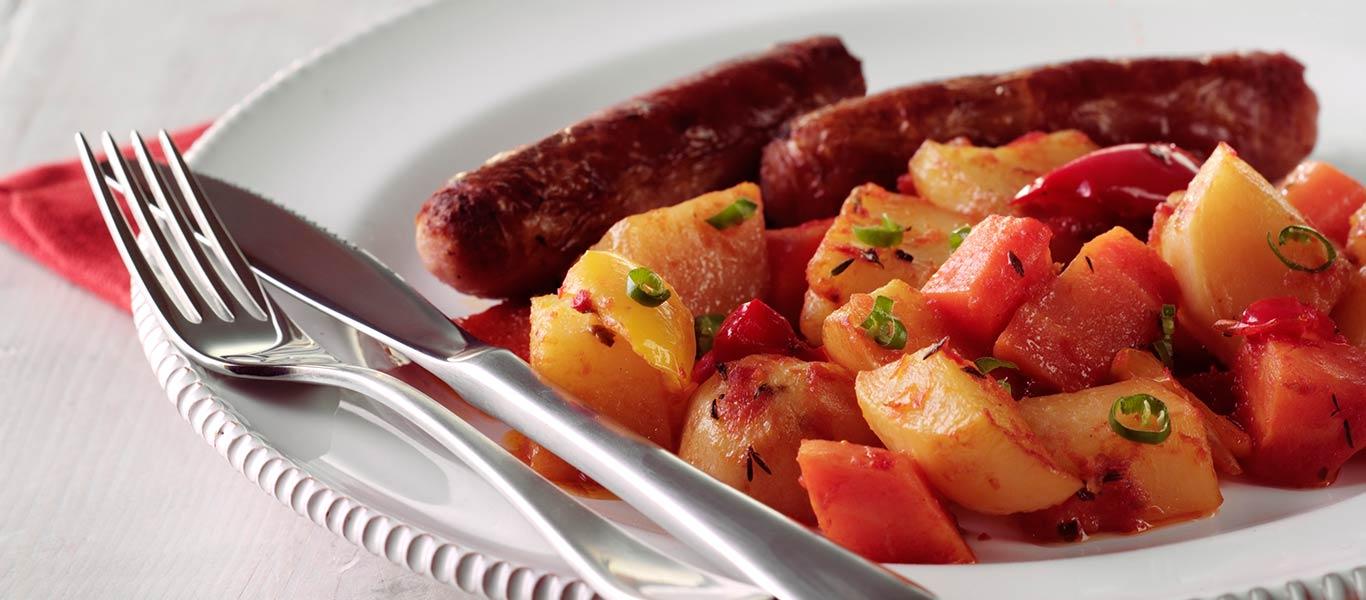 Ingredients
500g swede
500g potatoes
350g carrots
1 red pepper, deseeded and cut into chunks
1 yellow pepper, deseeded and cut into chunks
2 red or green chillies, deseeded and very finely chopped
2 tsp fresh thyme leaves
3 tbsp olive oil
Salt and black pepper
200ml tomato pasta sauce
Method
Preheat the oven to 190°C / 375°F / Gas mark 5.

Peel the swede, potatoes and carrots and chop into bite-sized pieces, chopping the swede and carrots into smaller chunks than the potatoes as they will take longer to cook. Put in a roasting tin with the peppers, chillies and thyme and drizzle with the olive oil, turning the vegetables over with a large spoon until they are coated.

Season and roast for 40 minutes, turning the vegetables once or twice. Pour the pasta sauce around the vegetables and return to the oven for 15-20 minutes or until everything is tender. Stir well before serving.