Preparation Time: 10 minutes
Cooking Time: 15 minutes Plus 1 Hour Soaking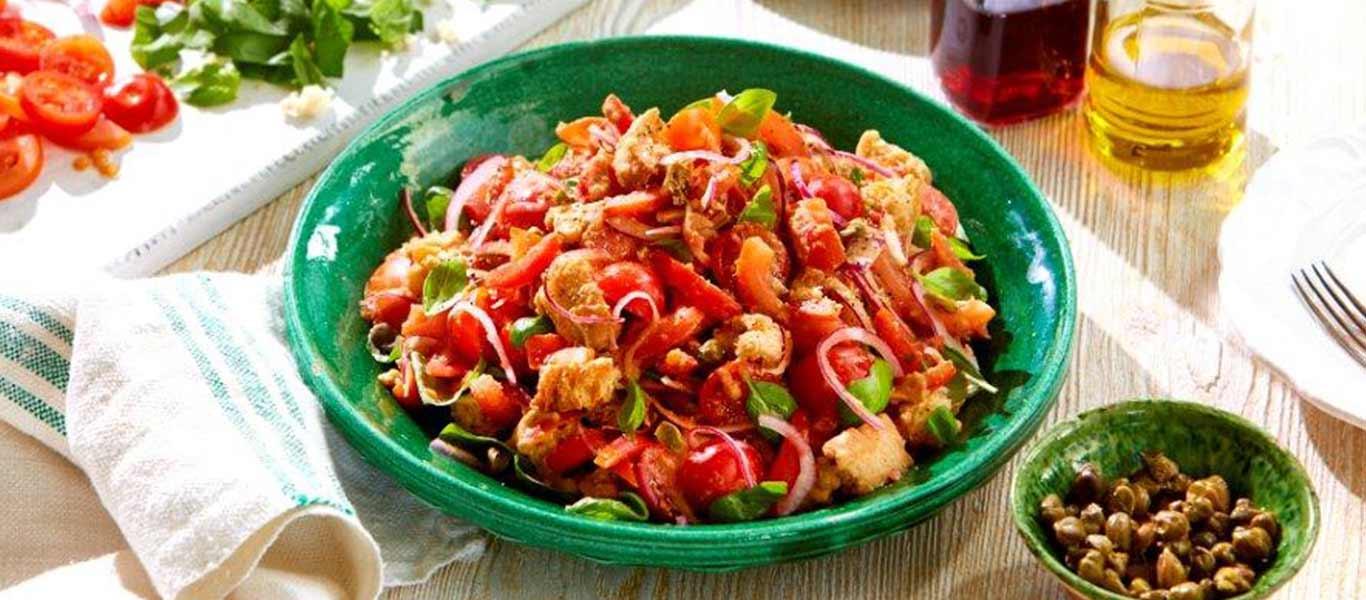 Ingredients
2 tbsp olive oil
½ loaf ciabatta, torn into small chunks
Sea salt and freshly ground black pepper
750g tomatoes, cut into varying sizes - halves/quarters/chunks
2 tbsp red wine vinegar
4 tbsp extra virgin olive oil
1 pinch caster sugar
2 handfuls basil leaves, picked
1 small red onion, finely sliced
1 tbsp fine capers, roughly chopped
Equipment
Baking tray
Food blender
Round or oval large plate to serve
Method
Preheat the oven to 200°C, fan 180°C, Gas Mark 6.

Toss the olive oil with ciabatta chunks, salt and black pepper then spread out onto a baking tray. Bake in the oven for 10-15 minutes until golden and just crunchy.

While the ciabatta bakes, place 1/3 of the tomatoes into a food blender with the red wine vinegar, extra virgin olive oil and a small handful of basil leaves. Blitz to a fine puree then season with sugar, salt and black pepper.

Pop the crunchy ciabatta into a large serving bowl then add the remainder of the chopped tomatoes, the red onion, capers and rest of the basil.

Pour the tomato dressing over the salad and toss together until thoroughly coated.

Cover and set aside for at least 1 hour before serving.