Preparation Time: 10 minutes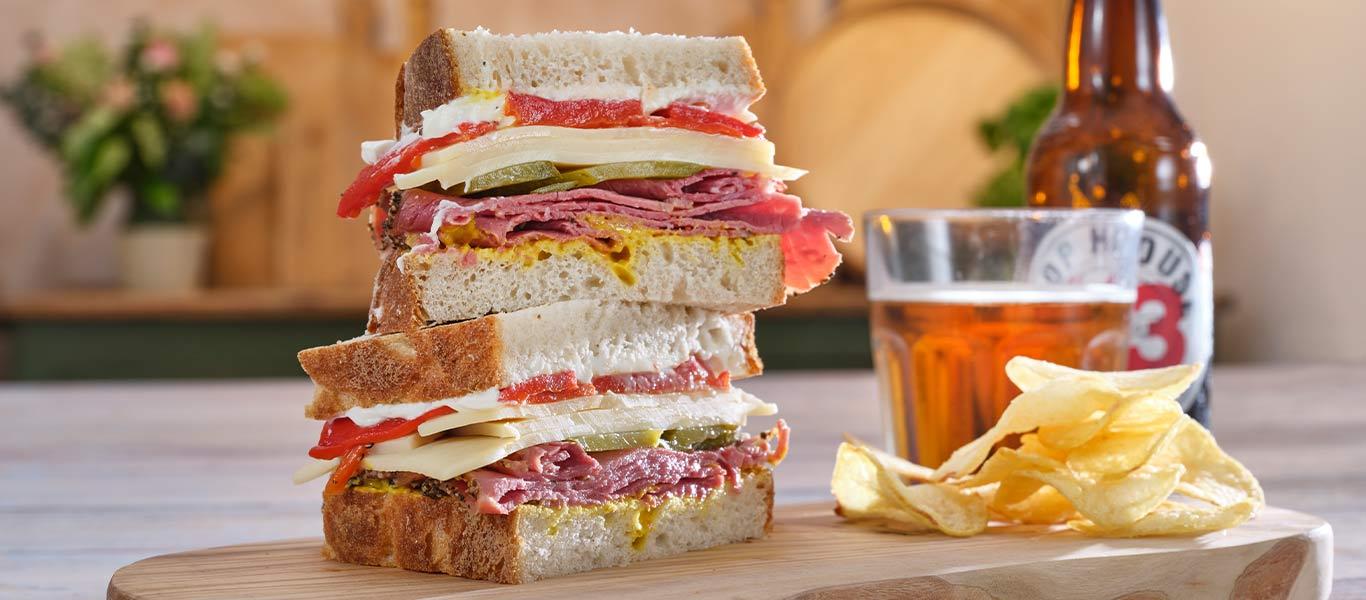 Ingredients
4 slices rye or sour dough bread
1 tbsp American mustard
60g low fat cream cheese
200g finely sliced pastrami
60g dill pickles, thinly sliced
125g sliced Emmental cheese
100g roasted red pepper, sliced
Nutrition
Calories column
Fat column
Saturates column
Sugars column
Salt column

Calories
631

per serving

32%

%GDA

Fat
29g

per serving

41%

%GDA

Saturates
17g

per serving

85%

%GDA

Sugars
7g

per serving

8%

%GDA

Salt
5.00g

per serving

83%

%GDA
Method
Spread 2 slices of bread with the mustard and 2 with the cream cheese.

Top the mustard slices with the pastrami, then the dill pickles and then the cheese.

Top with the roasted peppers then place the cream cheese slice of bread on top and press down gently.

Serve straightaway cut in half.

If you like, place in a hot (210°C, fan 190°, gas mark 7) oven for 10 minutes until crispy, then pop in the microwave for 45 seconds until the cheese is softened.