Preparation Time: 30 minutes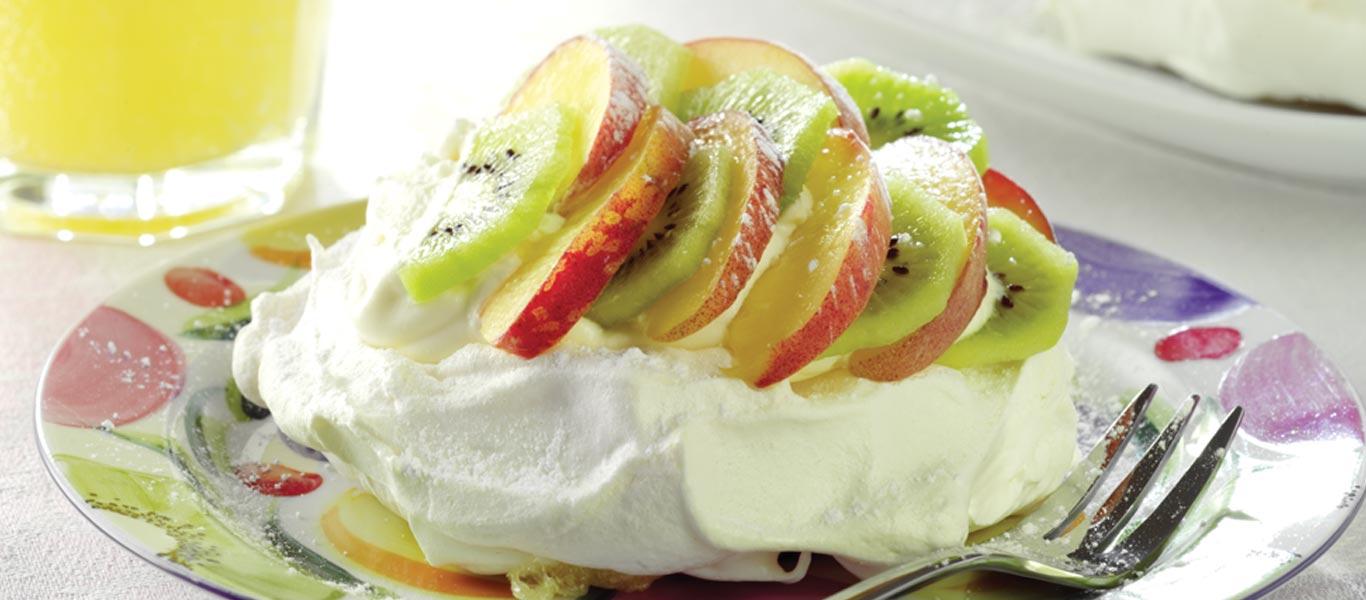 Ingredients
Meringue baskets:
3 large egg whites
175g (6oz) caster sugar
Filling:
200ml (7floz) double or whipping cream
2 ripe peaches
2 kiwi fruit
1tsp vanilla essence
Icing sugar, to dust
Method
To make the meringue baskets, whisk the egg whites in a clean grease-free bowl until standing in soft peaks. Gradually whisk in the sugar, a teaspoon at a time to begin with, until the whites start to thicken. Add the remaining sugar in a thin stream, whisking all the time. When all the sugar has been added, whisk in the vanilla.

Preheat the oven to 110°C/225°F/ Gas mark ¼. Draw six 7.5cm/3in circles on a sheet of non-stick baking parchment and place the parchment on a baking sheet.

Pipe or spoon the meringue into the circles, spreading evenly and hollowing the centre of each a little to make a basket. Bake in the oven for 2 hours or until the meringues are dry and crisp. Carefully transfer to a wire rack to cool completely.

About 30 minutes before serving, whip the cream until holding its shape and spoon into the meringue baskets. Halve the peaches, remove the stones and chop the flesh into small slices or chunks. Peel the kiwi fruit and cut into slices.

Arrange the fruit over the cream in the baskets, dust with icing sugar and serve.