Preparation Time: 10 minutes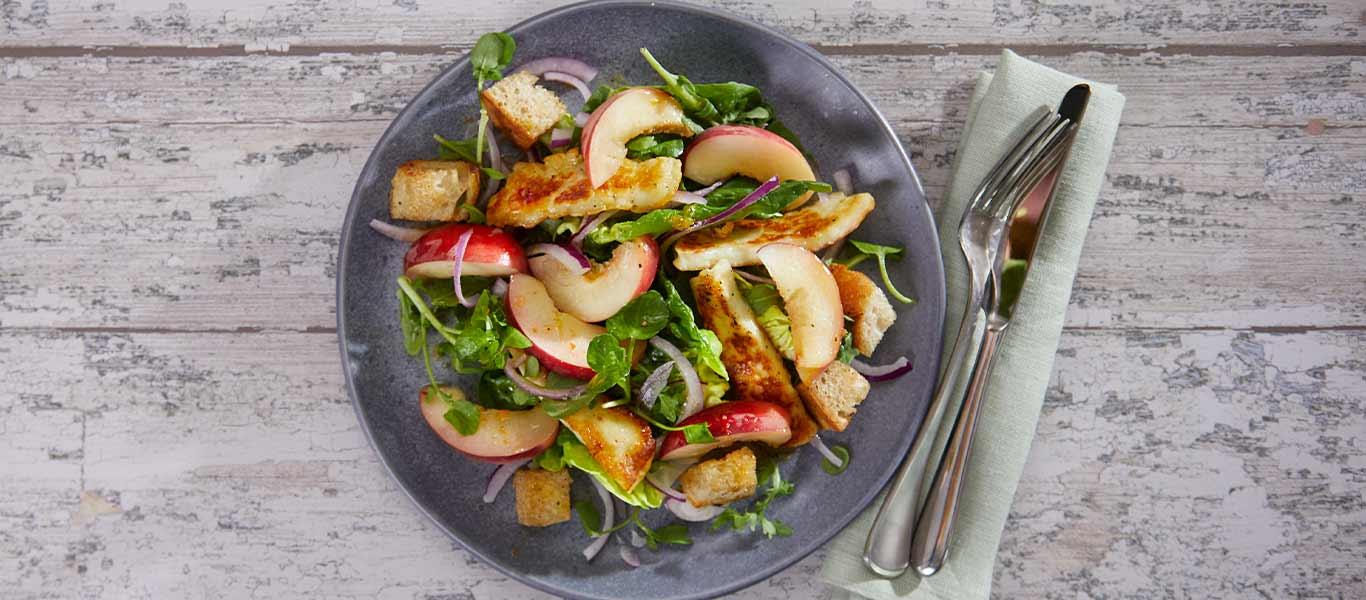 Ingredients
3 tbsp olive oil 2 thick slices sour dough bread, cut into small cubes
Sea salt and freshly ground black pepper
200g halloumi, thickly sliced
2 peaches or nectarines or 4 apricots, stoned and thickly sliced
2 tbsp sweet chilli sauce ½ orange, zested and juiced
1 head little gem lettuce, leaves separated
1 bag salad leaves
1 small red onion, finely sliced
Method
TWEAK TO FRYING. NO FRY PEACHES
Heat a frying pan until hot. Add a little of the oil and the bread and fry on each side for 1-2 minutes until golden brown.

Remove and wipe out the pan. Add a little more oil and the halloumi and cook on each side for 1 minute until golden brown and warm through. Set aside on a plate.

Pour the sweet chilli sauce, remaining oil, orange zest and juice into a bowl, season with salt and black pepper and whisk to combine.

Layer up the little gem leaves, salad leaves, red onion, peaches, halloumi and croutons into a serving bowl and drizzle with the dressing.

Serve straightaway.