Preparation Time: 10 mins
Cooking Time: 20 - 25 mins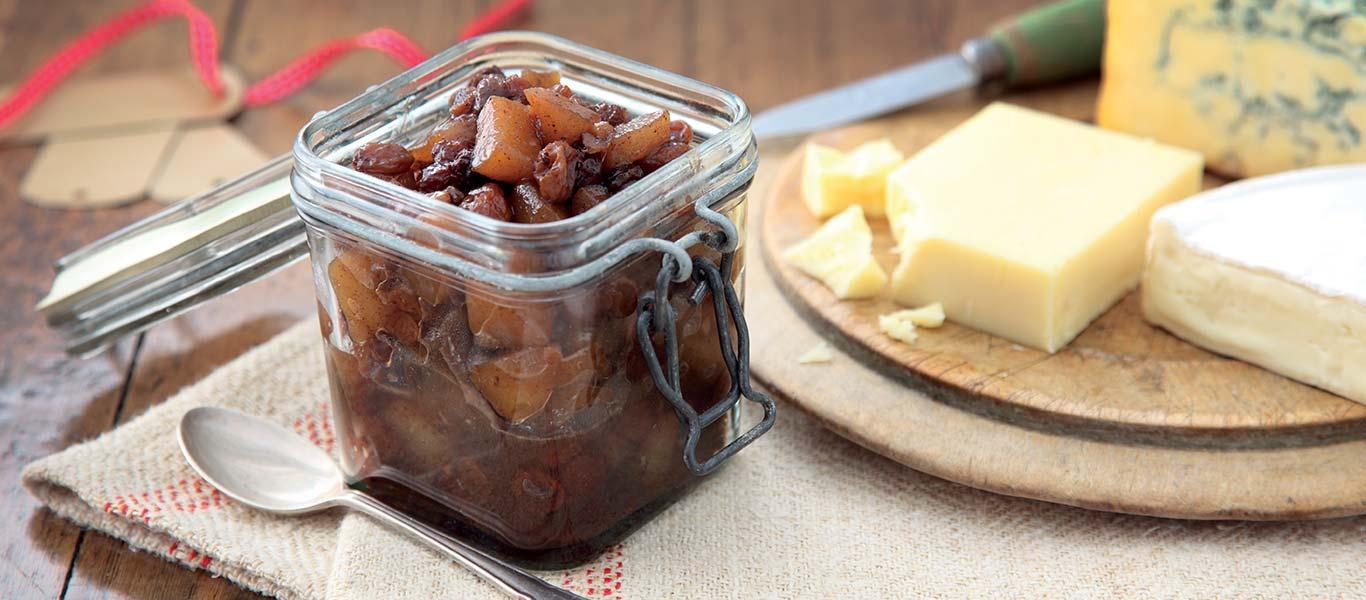 Ingredients
3 tbsp olive oil
2cm piece fresh root ginger, peeled and finely diced
100g raisins
200g sultanas
100g light brown soft sugar
300ml cider vinegar
800g pears, cored and diced
½ tsp salt
2 tsp mixed spice
Method
Heat the oil in a pan and add the ginger, raisins, sultanas and sugar and cook until the mixture starts to caramelise.

Pour in the vinegar and bring to the boil. Add the remaining ingredients, bring back to the boil and turn down to a simmer.

Allow to cook, stirring from time to time, until most of the liquid has evaporated.

Spoon into sterilised jars and seal. Keep for up to 6 months and store in the fridge, once opened.