Preparation Time: 10 minutes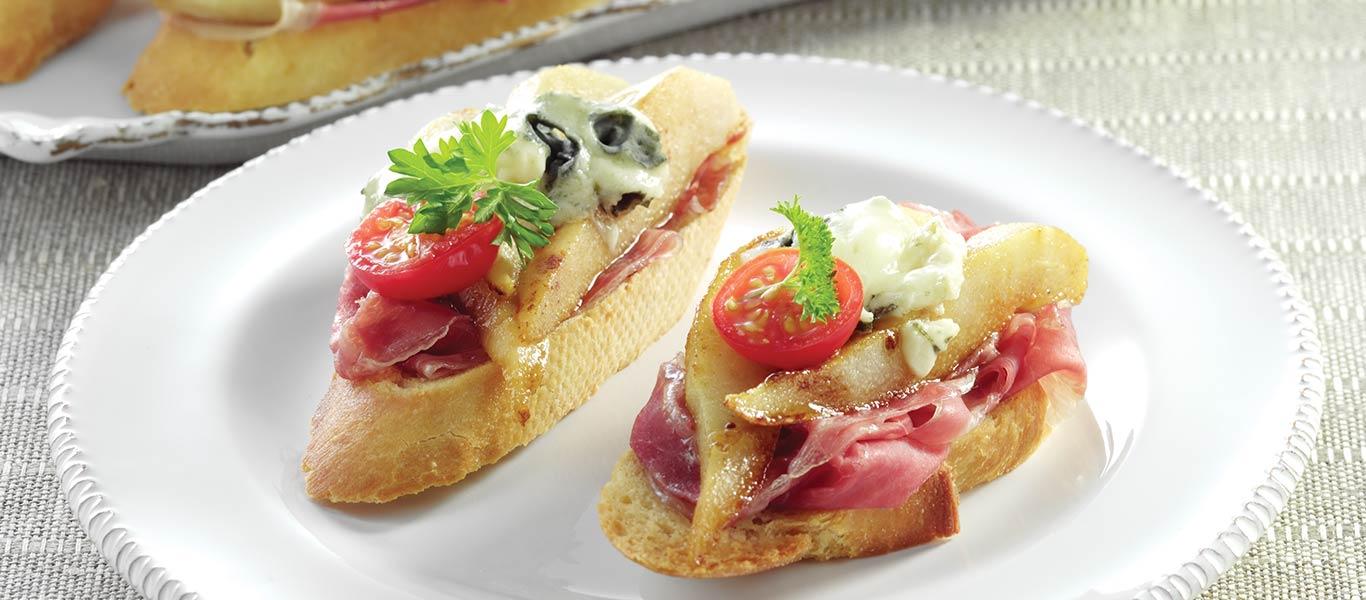 Ingredients
4 pear halves
3 tbsp olive oil
4 slices of French bread, cut diagonally
8 slices of Parma ham
175g (6oz) Stilton or other blue cheese
Freshly ground black pepper
To Serve
1 bag of salad leaves and 4 cherry tomatoes
4 tbsp vinaigrette dressing
Method
Cut each pear half into 3 slices lengthways. Brush or drizzle with a little of the olive oil and grill for 2-3 minutes until the slices are heated through and are lightly browned. Remove from the grill and set aside.

Brush the bread slices with the remaining oil.

Place the bread slices on serving plates and top each with 2 slices of Parma ham and 3 pear slices. Finally, crumble over the blue cheese and season with freshly ground black pepper and cherry tomato halves.

Toss the salad leaves with the vinaigrette dressing and serve with the crostini.