Preparation Time: 10 minutes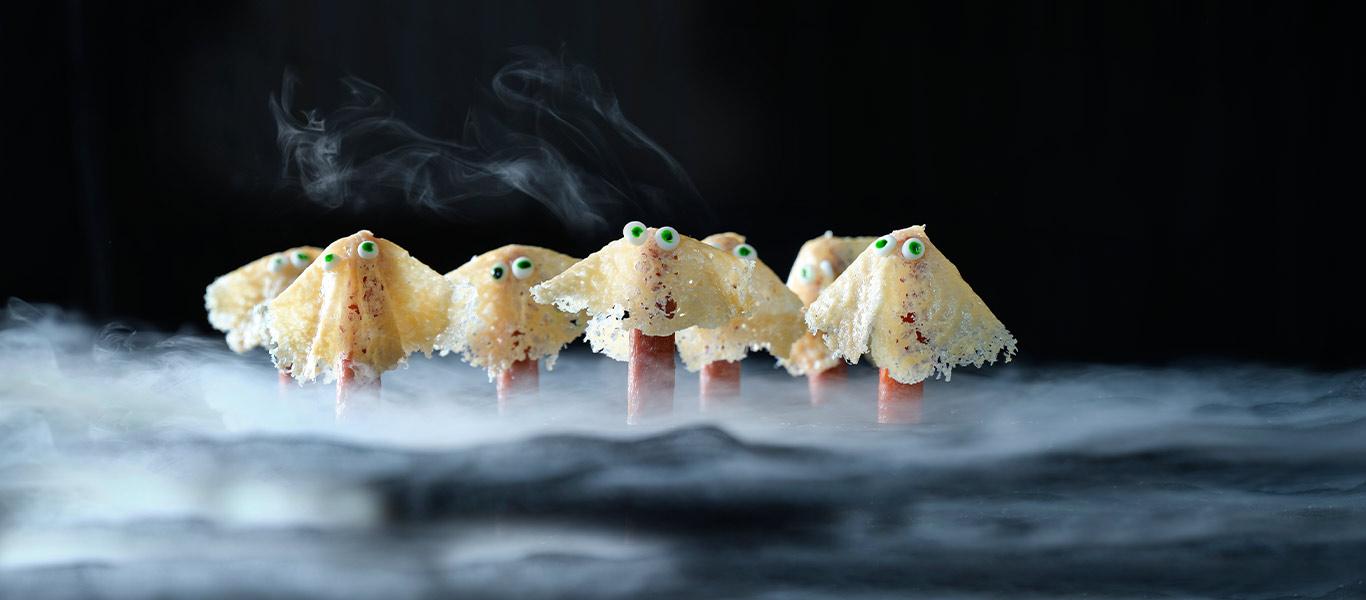 Ingredients
20g white fondant icing, rolled into 20 tiny balls
40g parmesan, coarsely grated
5 Hot or Original peperami sticks, cut in half
1 green food colouring tube
Nutrition
Calories column
Fat column
Saturates column
Sugars column
Salt column

Calories
80

per serving

4%

%GDA

Fat
6g

per serving

9%

%GDA

Saturates
3g

per serving

15%

%GDA

Sugars
2g

per serving

2%

%GDA

Salt
0.50g

per serving

8%

%GDA
Method
Preheat the oven to 200°C, fan 180°C, gas mark 6.

Prepare the icing balls.

Make 20 x 8cm diameter piles of parmesan on the baking trays. Place one tray at a time in the oven for 2 minutes until just melted – if you leave them too long they will become brittle. You want them to be soft to mould them.

Meanwhile, place the peperami halves upright on their ends, on a serving plate.

Remove the tray of parmesan discs and immediately press 2 eyes onto each "ghost".

Place a dot of food colouring into each eye.

Slide a palette knife under one, and drape over the top of a peperami stick and press down gently. You want a billowy shape. Repeat with the others – the cheese needs to be warm, if not return to the oven for a minute to soften, then repeat.

Repeat with the remaining trays of parmesan, peperami and icing.

Serve straightaway.