Preparation Time: 5 minutes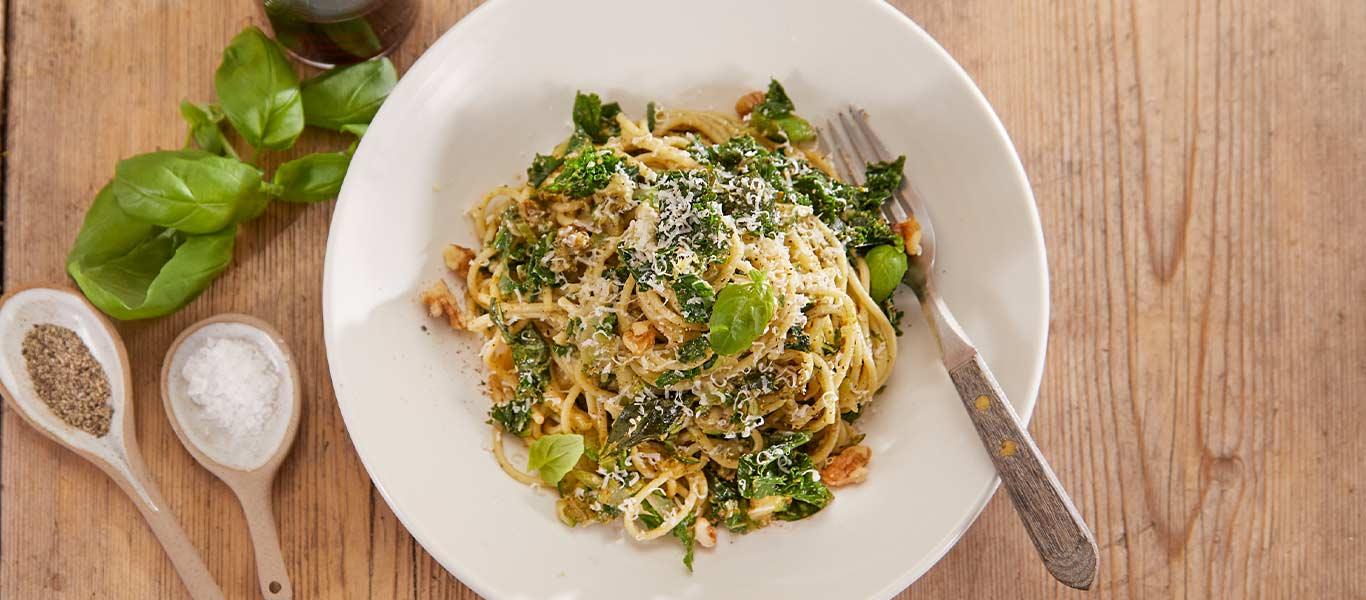 Ingredients
300g spaghetti
160g kale, finely sliced
2 courgettes, coarsely grated
4 tbsp pesto
60g walnuts, roughly chopped
2 tbsp basil leaves, finely shredded
Freshly ground black pepper
2 tbsp finely grated parmesan
Method
Bring a pan of water to the boil. Add the spaghetti and simmer for 9 minutes. Add the kale and simmer for another 2 minutes until both the spaghetti and kale are tender.

Stir in the grated courgette and remove from the heat. Drain well then return to the pan.

Add the pesto, half the walnuts and basil leaves and plenty of black pepper and mix until combined.

Divide between serving plates and top with the remaining walnuts and basil, more black pepper and the parmesan.