Preparation Time: 10 minutes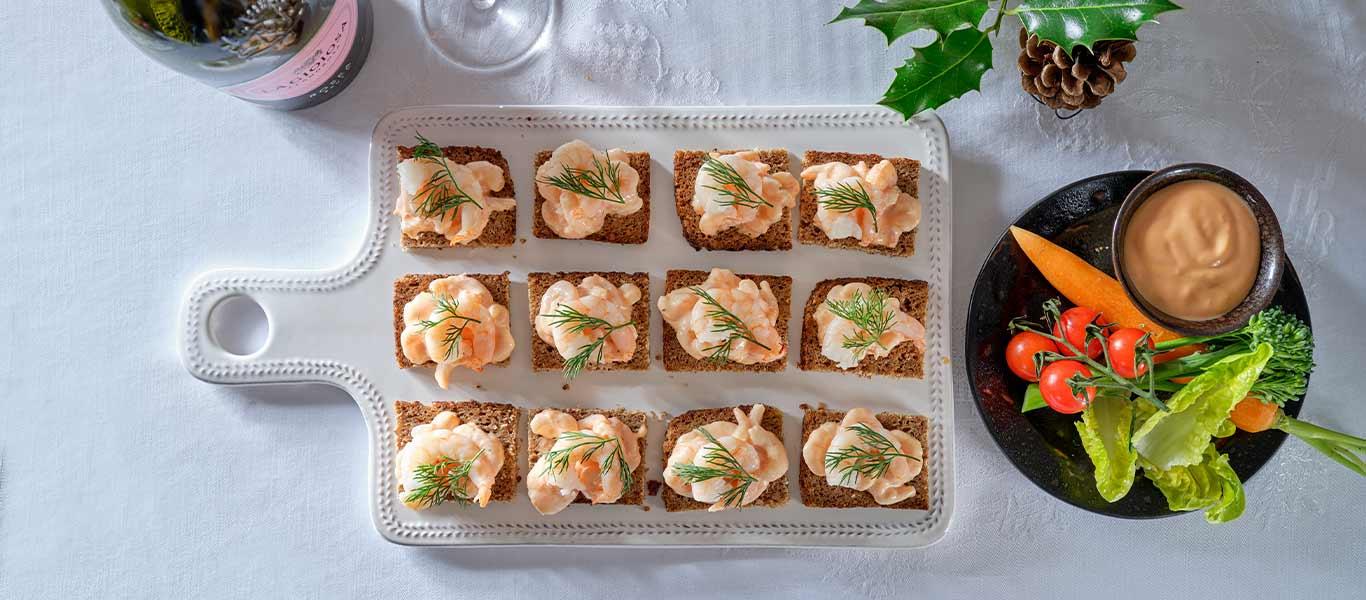 Ingredients
2 slices brown or dark rye bread, cut into 12
155g seafood sauce
150g cooked prawns
12 cooked king prawns
1 small bunch dill, separated into small fronds Freshly ground black pepper
600g mixed raw vegetables – mixed tomatoes, baby carrots, tender stem broccoli, little gem lettuce
Nutrition
Calories column
Fat column
Saturates column
Sugars column
Salt column

Calories
266

per serving

13%

%GDA

Fat
19g

per serving

27%

%GDA

Saturates
2g

per serving

8%

%GDA

Sugars
6g

per serving

7%

%GDA

Salt
0.75g

per serving

13%

%GDA
Method
Lay the bread onto a board.

Tip 75g seafood sauce into a bowl, then add the cooked prawns and mix together.

Spoon onto the bread slices then top each one with a king prawn and small piece of dill. Season with black pepper and place onto a serving platter.

Tip the rest of the seafood sauce into a small serving bowl and arrange on a platter with the raw vegetables.

Serve straightaway.