Preparation Time: 5 minutes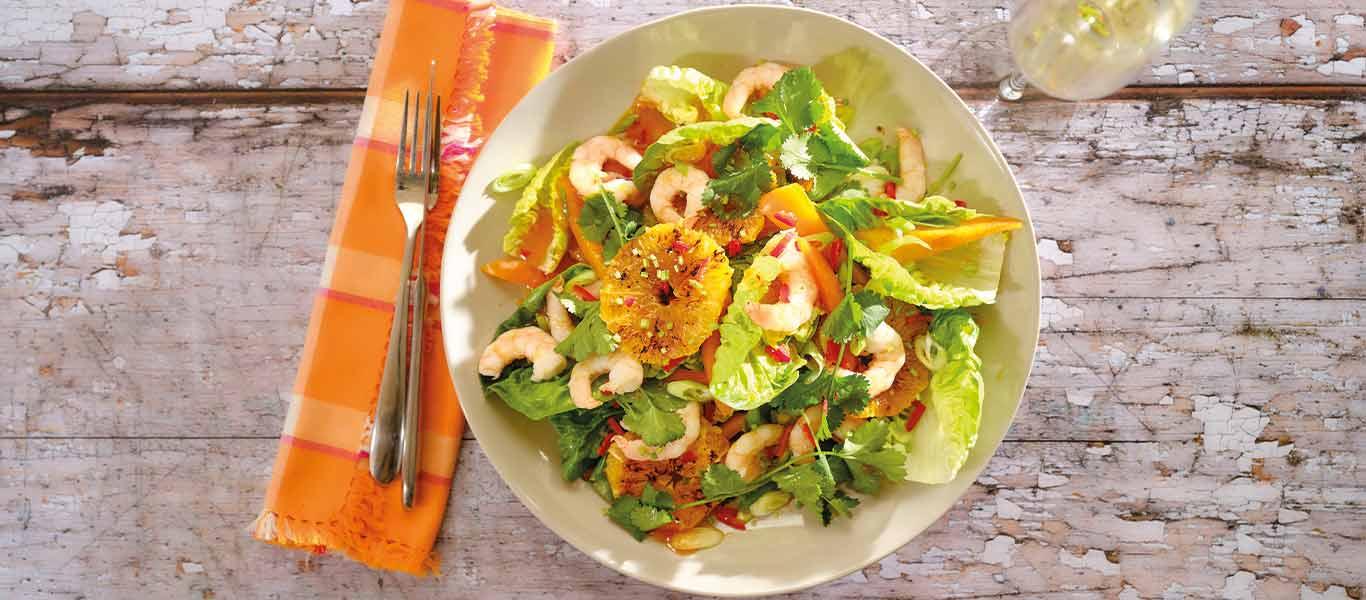 Ingredients
2 oranges, peeled and thickly sliced into rounds
1 head little gem lettuce, halved top to bottom and leaves separated
1 red/orange pepper, seeded and finely sliced
1 small handful coriander, stalks separated and finely chopped
150g cooked peeled king prawns
2 spring onions, finely sliced
2 tbsp sweet chilli sauce (or chilli sauce of choice)
3 tbsp extra virgin olive oil
Sea salt and freshly ground black pepper
½ red chilli, finely sliced
Method
Heat a frying pan until hot. Add the orange slices and sear on each side for 20 seconds until just charred then set aside.

Pour the chilli sauce and olive oil into a small bowl, season with salt and pepper and mix until just combined.

Layer the little gem, pepper, coriander, prawns, spring onions and seared orange slices with the sauce onto a serving plate.

Drizzle over the last of the dressing over the top then add the chillies and serve straightaway.