Preparation Time: 10 minutes
Cooking Time: 5 minutes, plus 2 hours chilling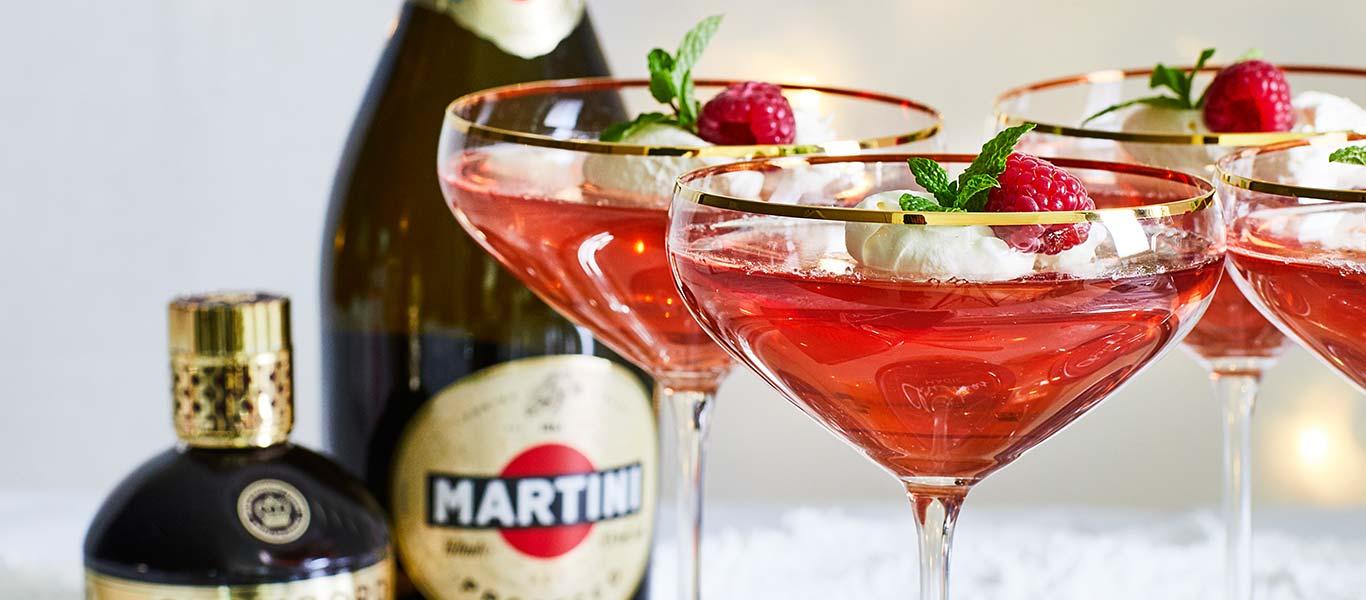 Ingredients
100g caster sugar

90ml Chambord liqueur

20g powdered gelatine

750ml Prosecco

60ml double cream, lightly whipped

4-6 raspberries

4-6 sprigs mint
Method
Tip the sugar and 50ml of water into a saucepan and bring to the boil – turn the heat down and simmer gently until the sugar has melted, stirring occasionally. Stir in the Chambord and heat through.

Sprinkle the powdered gelatine onto the hot liquid and heat, stirring, until it is totally dissolved – it's vital that all the gelatine has dissolved otherwise the jelly will not set!

Pour the Prosecco into a large jug then carefully add the Chambord mixture, stirring all the time until combined. Check to see if you can see any granules of gelatine still – if you can, return to the heat for a minute or two until dissolved.

When you are sure the gelatine has totally dissolved, pour the jelly into serving glasses. Place in the fridge to set for at least 2 hours.

Whisk the cream to soft peaks, then using two teaspoons, form small rugby ball shaped spoonfuls of the cream and place onto the jelly. Top with a raspberry and sprig of mint and serve straightaway.
You can use leaf gelatine instead of powdered gelatine – use 12 leaves and soak them in a bowl of cold water for a few minutes until softened.
Lift the gelatine out of the water and squeeze dry then drop into the hot Chambord mixture in the saucepan and heat through until melted, then continue the recipe as above.